Anyone who has experienced a holiday in Cambodia will attest to the fact that this is a country blessed with an exquisite spirit and charm, unlike anywhere else on earth. Although many travellers are initially drawn to Cambodia to see the monumental complex of Angkor temples, it is more than the World Heritage ruins that this country will captivate you with. A holiday in Cambodia is the chance to experience a culture defined by humility and kindness, and resilient in the face of a devastating history. The spirit of this remarkable country and its people will stay with you long after your Cambodia holiday has ended.  
 
Top reviews on Cambodia tours
Cambodia has long been a favourite for all of us at Intrepid, and we guarantee that a holiday in Cambodia will captivate you with its charm. But don't just take our word for it – read through some of the feedback that our travellers have passed on in their Cambodia holiday reviews.
 
Blogs on Cambodia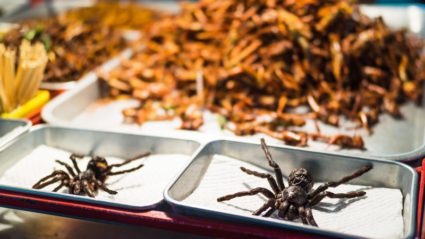 Feb 22, 2017
---
Unlike the humble cricket, spiders aren't a common snack anywhere but have become...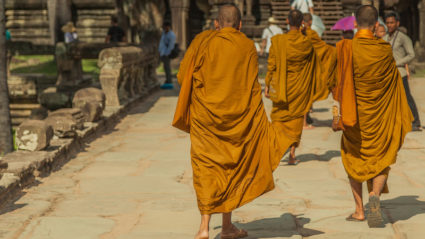 May 21, 2015
---
This is the ultimate guide to make every moment in Cambodia count.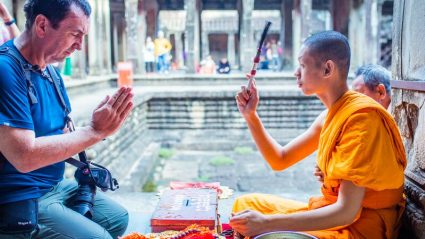 Feb 25, 2019
---
As the responsible travel movement gains momentum, more countries are asking...