If you've never had the pleasure of taking part in a sailing holiday before, you're missing out on one of the most relaxing and beautiful ways to travel. Whether you choose to sail the Mediterranean and Aegean waters around France, Italy and Croatia, the tropical waters of Southeast Asia, or even the Galapagos and Caribbean Islands – sailing is the best way to travel. You'll get to cover plenty of ground (water), all from the comfort of a crewed yacht, and when the day is done, you can unwind on the deck with cocktails in hand as the sun sets below the horizon. What's not to love?
Top reviews on Sailing holidays
Think a sailing holiday might be perfect for you, but not sure exactly what it will involve? Check out our top reviews below from travellers who have been on a sailing holiday with Intrepid. They'll explain a bit more about what it's like day-to-day, and help you chose the right trip for you.
Our trips score an average of 4.55 out of 5 based on 87 reviews in the last year.
Blogs on Sailing holidays
Oct 15, 2017
---
You'd think falling overboard would put you off sailing, but not skipper Mike Simon.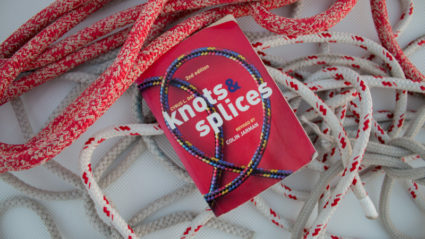 Sep 19, 2017
---
If you're just starting to cut your teeth on life at sea, here's the essential...
Aug 30, 2017
---
Nothing's worse than damaging your camera while on the water. Follow these tips...