Our Eat Your Way Aound the World competition is drawn on 19 January 2018. Good Luck!
Still craving a food adventure? 
Get under the skin of the world's most exciting food cultures, be it chomping a trail through Thailand's food markets, whipping up Peruvian delicacies under the tutelage of passionate local cooks or touring Tuscan vineyards.
Our real food adventures are real-world experiences with a foodie twist: one part culture, one part adventure and three parts delicious. From bite-sized trips to gastronomic odysseys, we'll get you munching, crunching, sipping and slurping just like the locals
Explore our food tours
Taste the world at home with these authenitc recipies  
Need some inspiration?
Jun 07, 2018
---
Thought you had to skip the pizza, pasta and gelato? Think again.
May 28, 2018
---
Curry for breakfast may take a bit of getting used to, but once you embrace it you...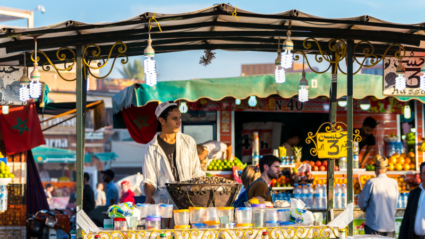 May 21, 2018
---
Getting to the core of Morocco's incredible and diverse food scene starts with...