Welcome to Morocco, a place of diverse landscapes, ancient cities, mouth-watering cuisine and friendly locals. You will soon discover there is something for everyone here…
Amble through the maze-like Medina of Marrakech, stopping to haggle for beaded slippers and tuck into traditional treats. Climb to the summit of Mount Toubkal and meet the fascinating Berber nomads living in the Atlas foothills. Ride camels across rolling sand dunes in the Sahara Desert and spend a night camping under a blanket of stars. Stroll the blue-washed streets of Chefchaouen and witness one of the most stunning sunsets you're ever likely to see. Experience an assault on the senses with a visit to Fez's potent tanneries. Or, take a break from the chaos and soak up beautiful ocean views in the weather-beaten port city of Essaouira.
There is so much to be enjoyed in Morocco, where will your Moroccan adventure take you?
Top Trips to Morocco
Reviews from Morocco trips
Our trips score an average of 4.8 out of 5 based on 2684 reviews in the last year.
Helen Wylie
A great Company to travel with. I really like the small group numbers and the "Intrepid" style and travel ethos.
Review submitted 14 Aug 2018
Hayley Kinlan
It was with some nervousness that I booked this trip...picked out by teenage boys I was concerned it would be too much of a challenge. I can honestly say it was the best holiday we have had together. We were immersed in the culture and experiences of Morocco in a non intrusive way that was an eye opener to the negative impact that general tourism can have, that I'd never really been aware of. This was travelling at its best...the range of experiences and organisation was excellent...it feels like we were really part of the life, culture and values of the country in a trip that was superbly organised and made special, largely thanks to our tour leader Issmail Bizzou. He was enthusiastic, friendly and supportive, but also flexible with our planning to make sure the trip met everyone's needs and to help us minimise the impact of the times of excessive heat. He also took us to some amazing restaurants! I wouldn't hesitate to recommend this holiday....now where to next??
Review submitted 14 Aug 2018
Christine Hamilton
Trip was excellent, the bus was maybe a little small, it would have been better for a maximum group of 12
Review submitted 13 Aug 2018
Need some inspiration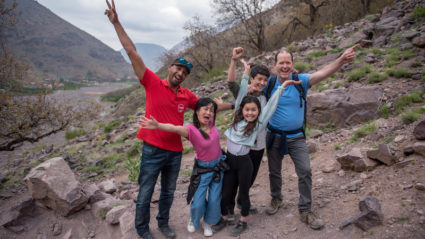 Aug 13, 2018
---
"It's like I have discovered a new part of life!".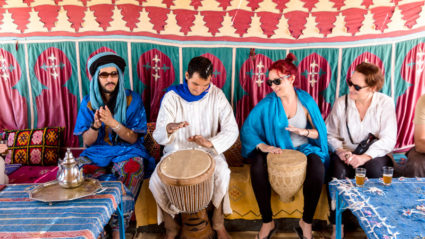 Aug 05, 2018
---
Morocco can be a sensory overload, especially for first-time travellers. Here are...
Jul 30, 2018
---
Morocco. It might not be the first destination you think of when you consider your...
Video