Explore Peru with these sizzling offers
Departing
Trip name
Days
From NZD
Six Days on the Inca Trail

Ages 18 to 29

Cuzco to Cuzco

Ages 18 to 29

6
$1,415

$1,132

View Trip
Sacred Land of the Incas

Lima to La Paz

15
$4,115

$3,704

View Trip
Peru: Bike, climb & hike

Lima to Cusco

10
$3,475

$2,607

View Trip
Sacred Land of the Incas

Lima to La Paz

15
$4,115

$3,704

View Trip
Real Peru

Ages 18 to 29

Lima to Lima

Ages 18 to 29

15
$3,975

$3,180

View Trip
Real Peru to Bolivia

Ages 18 to 29

Lima to La Paz

Ages 18 to 29

15
$3,980

$3,184

View Trip
Sacred Land of the Incas

Lima to La Paz

15
$3,995

$3,396

View Trip
Majestic Peru

Lima to Lima

15
$4,275

$3,634

View Trip
Best of Peru, Argentina & Brazil

Best of Peru, Argentina & Brazil

Lima to Rio de Janeiro

21
$7,545

$6,414

View Trip
Sacred Land of the Incas

Lima to La Paz

15
$3,995

$3,596

View Trip
One Week in Peru

Ages 18 to 29

Lima to Cuzco

Ages 18 to 29

8
$2,050

$1,743

View Trip
Inca Trail

Lima to Cusco

8
$2,155

$1,940

View Trip
Peru Real Food Adventure

Lima to Cusco

10
$3,205

$2,725

View Trip
Peru Real Food Adventure, with Amazon Extension

Peru Real Food Adventure, with Amazon Extension

Lima to Lima

14
$4,545

$3,864

View Trip
Inca Trail

Lima to Cusco

8
$2,155

$1,832

View Trip
Six Days on the Inca Trail

Ages 18 to 29

Cuzco to Cuzco

Ages 18 to 29

6
$1,415

$1,203

View Trip
Inca Trail Express

Cusco to Cusco

7
$1,550

$1,395

View Trip
Inca Trail Express

Cusco to Cusco

7
$1,520

$1,292

View Trip
Inca Trail

Lima to Cusco

8
$2,155

$1,832

View Trip
Inca Trail Express

Cusco to Cusco

7
$1,520

$1,292

View Trip
Need inspiration?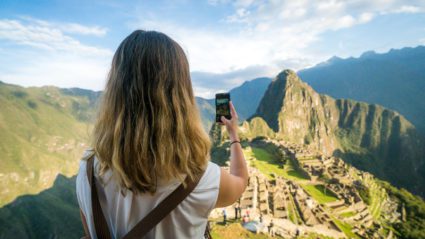 Sep 24, 2018
---
Having a knowledgeable guide is a big help in understanding the site of the...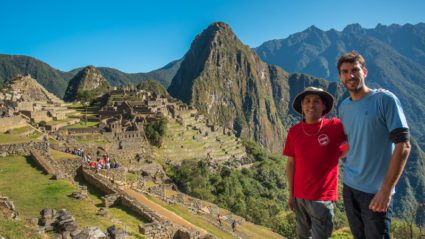 Sep 19, 2018
---
Grab your trekking shoes and trail mix, guys. The Inca Trail is open for 2019!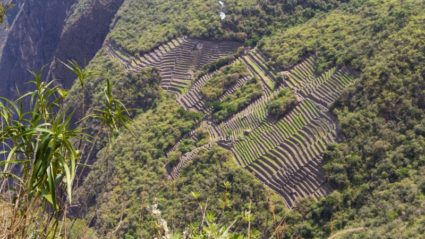 Sep 12, 2018
---
Get away from the crowds of Machu Picchu on this little-known trek to an ancient...