Our Eat Your Way Aound the World competition is drawn on 19 January 2018. Good Luck!
Still craving a food adventure? 
Get under the skin of the world's most exciting food cultures, be it chomping a trail through Thailand's food markets, whipping up Peruvian delicacies under the tutelage of passionate local cooks or touring Tuscan vineyards.
Our real food adventures are real-world experiences with a foodie twist: one part culture, one part adventure and three parts delicious. From bite-sized trips to gastronomic odysseys, we'll get you munching, crunching, sipping and slurping just like the locals
Explore our food tours
Taste the world at home with these authenitc recipies  
Need some inspiration?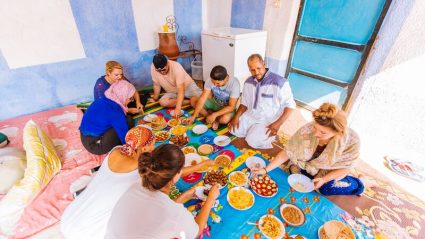 Mar 20, 2019
---
Food experiences are far more meaningful than just pleasing your taste buds. Here...
Mar 14, 2019
---
Move over beer, you've hogged the limelight too long when it comes to Czech cuisine.
Feb 27, 2019
---
Where will your taste buds be delighted most this summer? What cuisine will have...