Fly into Auckland and you'll be perfectly placed to explore New Zealand's North Island.
Head north to discover the stunning scenery of the Bay of Islands where you can get out on the water, immerse yourself in Maori culture, and take a guided tour of a glow worm cave. South of Auckland you'll find the town of Rotorua, famous for its geothermal activity, bubbling mud and geysers. Stunning Lake Taupo is also on the cards if you keep driving in this direction. If food and wine is your thing, don't miss the scenic Hawke's Bay wine region which is famous for its award winning wines. The nearby town of Napier, which has one of the world's largest collections of Art Deco architecture, is also worth a look. Keep going to the very bottom of the North Island and you'll end up in New Zealand's capital city of Wellington. Overlooking sparkling blue water and packed with fantastic museums, restaurants and bars, you won't want to miss this lively cultural and culinary hub.
Popular Local Destinations
Every Intrepid small group tour has been carefully designed to make sure you have an unforgettable grassroots travel experience, with ultimate itineraries, perfectly sized groups, legendary local leaders and plenty of authentic real life experiences.
Our New Zealand North Island Tours
Highlights of the North Island
Art Deco delights in Napier
When a massive earthquake destroyed the commercial centre of Napier in 1931, the new buildings were constructed in the popular Art Deco style of the time. Most of the original buildings remain, making Napier home to one of the world's largest and best preserved collections of Art Deco architecture. Strolling around town on a walking tour is like taking a trip back in time as you marvel at historic details and peer through doorways which reveal stunning Art Deco interiors.
Waiheke Island day trip
Lapped by the waters of picturesque Waitemata Harbour, Auckland is surrounded by beaches, native forests, and also islands like Waiheke which are ideal for a daytrip or longer stay. It takes just 40 minutes to reach Waiheke Island from downtown Auckland. Here you'll find hiking trails and wineries, along with a few surprises like gun emplacements and underground tunnels dating back to World War II. It's the perfect spot to kick back and relax for a day or two during your North Island adventure.
Tour the Bay of Islands
The picturesque Bay of Islands has it all: beautiful beaches, Maori cultural experiences, historic sites, great fishing, and plenty of natural wonders to explore. Stroll through a forest of mighty kauri trees, venture into a cave filled with glow worms, or throw in a line and catch a fish for dinner. Visit the Waitangi Treaty grounds, one of New Zealand's most important and historic sites, where a tour guide will explain the significance of the Treaty of Waitangi.
Go wild in Wellington
The New Zealand capital embraces art, culture, and cuisine and has an energetic vibe that is irresistible. Wellington is home to Te Papa, New Zealand's national museum, which is filled with exhibits explaining the country's geology, cultural diversity and history. Browse the funky boutiques and stores on Cuba Street, discovery movie magic at Weta Studios or visit a bustling harbourside market. The historic Wellington Cable Car offers superb views over the harbour.
Sail around Lake Taupo
Lake Taupo is the largest freshwater lake in Australasia and a must for those who love adventure and getting out on the water. We're not just talking about scenic cruises either. Go in search of New Zealand's wily trout on a fishing expedition, enjoy a bird's eye view on a paragliding adventure, see 14 metre-high Maori Rock Carvings, hike The Great Lake Trails or ride mountain bike trails. You can also see the thundering waters of Huka Falls when you visit Lake Taupo.
Taste wines in Hawkes Bay
One million acres of rolling hills provide the perfect backdrop for wine tasting at Hawke's Bay's many cellar doors, most of which are family owned. Hawke's Bay has a similar climate to Bordeaux and is famous for its luscious Merlot, Cabernet Sauvignon and Syrah wines. You will also find plenty of complex Chardonnays and lighter, aromatic whites in Hawke's Bay wine country. Along with wine tasting, you can sample local gourmet ice cream, cheeses, and handmade chocolates. 
North Island Tour Reviews
New Zealand North Island FAQs
Read more about travel in New Zealand
Jan 01, 2023
---
Sometimes the best way to really get to know a place is by getting out into nature...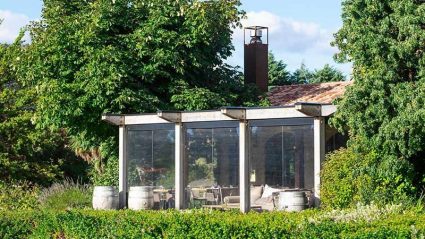 Dec 06, 2021
---
Refuel and recharge at these top restaurants in Wanaka.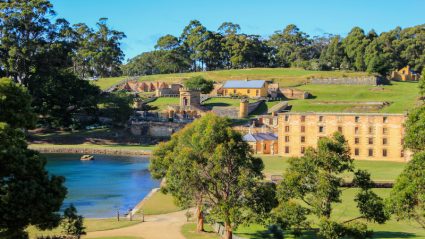 Jun 25, 2021
---
Get your culture on with these cool cultural activities in Australia and New...