Explore Peru with these sizzling offers
Departing
Trip name
Days
From EUR
Real Peru

Ages 18 to 29

Lima to Lima

Ages 18 to 29

15
€2,585

€2,068

View Trip
Essential Peru

Ages 18 to 29

Lima to Lima

Ages 18 to 29

11
€2,185

€1,967

View Trip
One Week in Peru

Ages 18 to 29

Lima to Cuzco

Ages 18 to 29

8
€1,160

€1,044

View Trip
Six Days on the Inca Trail

Ages 18 to 29

Cuzco to Cuzco

Ages 18 to 29

6
€800

€720

View Trip
Best of South America

Lima to Rio de Janeiro

51
€6,890

€6,201

View Trip
Sacred Land of the Incas

Lima to La Paz

15
€2,810

€2,529

View Trip
Northern Peru

Lima to Lima

7
€1,580

€1,185

View Trip
Adventure through Peru, Bolivia & Argentina

Adventure through Peru, Bolivia & Argentina

Lima to Buenos Aires

35
€4,240

€3,604

View Trip
South American Highlights

Lima to Rio de Janeiro

44
€6,060

€5,454

View Trip
Essential Peru

Lima to La Paz

21
€2,365

€2,011

View Trip
Cycle Peru with Inca Trail (Machu Picchu & the Sacred Valley)

Cycle Peru with Inca Trail (Machu Picchu & the Sacred Valley)

Lima to Cusco

11
€2,080

€1,560

View Trip
Peru and Galapagos Explorer

Lima to Quito

30
€6,365

€5,741

View Trip
Peru Encompassed

Lima to Lima

21
€3,345

€3,011

View Trip
Cycle Peru (Machu Picchu & the Sacred Valley)

Cycle Peru (Machu Picchu & the Sacred Valley)

Lima to Cusco

8
€1,540

€1,155

View Trip
Sacred Land of the Incas

Lima to La Paz

15
€2,810

€2,529

View Trip
Inca Trail

Lima to Cusco

8
€1,455

€1,237

View Trip
Inca Trail Express

Cusco to Cusco

7
€1,075

€914

View Trip
Sacred Land of the Incas

Lima to La Paz

15
€2,810

€2,389

View Trip
Essential Peru

Lima to La Paz

21
€2,365

€2,011

View Trip
Inca Trail

Lima to Cusco

8
€1,455

€1,310

View Trip
Need inspiration?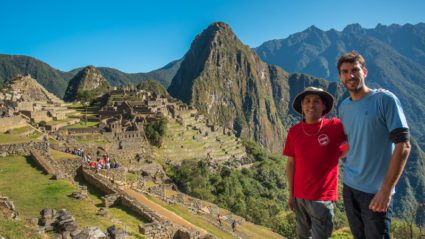 Sep 19, 2018
---
Grab your trekking shoes and trail mix, guys. The Inca Trail is open for 2019!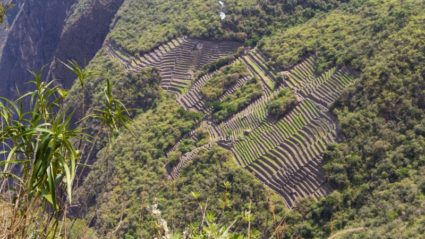 Sep 12, 2018
---
Get away from the crowds of Machu Picchu on this little-known trek to an ancient...
Sep 05, 2018
---
You definitely want to have a good pair of hiking boots for this one.