Your entry into the Peru competition has been successful! Whilst you're here why don't you take a look around?
Our Peru trips
Get even more inspired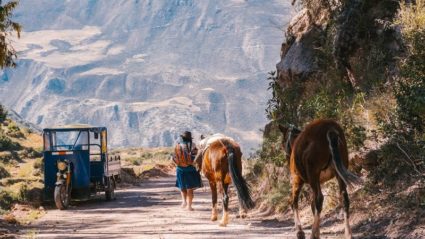 Aug 14, 2018
---
You'll have a few four-legged friends on your Quarry Trail trek. Here's why.
Jul 30, 2018
---
Trying to decide whether to hike the Inca Trail or the Quarry Trail? We've done...
Jul 23, 2018
---
Want to hike the Inca Trail? Here's why you need a permit and how to get one for...
Learn more about the festival
Foodies Festival is the UK's largest celebration of food, drink and culinary talent, taking place across 10 locations this summer. Enter for the chance to learn recipes from top and Michelin Starred chefs in the Chefs Theatre and Great British Bake Off Winners in the Cakes & Desserts Theatre, sample the best local produce at the artisan market stalls or take part in a food or drink expert masterclasses.