There are millions of reasons why travellers from around the world set their sights on the Inca Trail. But what about the alternatives?
To find out for yourself, we're giving one lucky winner to chance to go beyond the Inca Trail. The chance to win a spot on the adventure of a lifetime doesn't just roll around every day – so get moving and don't miss out. Enter your details below to win a spot on challenging yet rewarding 13-day Choquequirao Trek to Machu Picchu – a journey you'll never forget. Competition closes 20 November 2019.
Enter your details below 
What you could win
Hike ancient Inca pathways that journey through the stunning Andes on this challenging,...
Escape the crowds and delve into the wilds of the Peruvian Andes on this challenging, but deeply rewarding trek to Choquequirao. Tucked high in the Andes, Choquequirao doesn't get the same fanfare as Machu Picchu, but undeservedly so – these sprawling Incan archaeological sites are up to three-times the size of Machu Picchu and incredibly well-preserved. 
Get inspired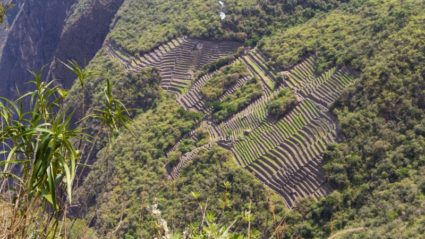 Sep 12, 2018
---
Get away from the crowds of Machu Picchu on this little-known trek to an ancient...
Sep 05, 2018
---
You definitely want to have a good pair of hiking boots for this one.
Aug 28, 2018
---
Looks like Machu Picchu's got some ancient competition.