Welcome to the polar regions (we hope you brought a scarf). Apart from all the snow, Antarctica and the Arctic actually represent a hugely diverse range of climates, landscapes and cultures. In the south you'll find the highest and the driest place one earth, endless kilometres of windswept ice, rocky shores and squawking penguin colonies. Pass above the Arctic Circle, however, and you enter a world of boreal forests, fjord lands, polar bears and snow-capped mountains lit up by the Northern Lights.
Want to see for yourself? We're offering you the chance to save literally hundreds of dollars off selected Arctic and Antarctic adventures in 2015 and 2016. All you have to do is browse the trips below, pick your favourite, find a warm scarf and go exploring. Hurry, this offer ends 30 March '15.
Antarctica - Save up to $2,045 (NZD) per person
Save up to $2,045 per person on premium cabins and $1,365 on non-premium cabins on all Ocean Endeavour departures in 2015/16. Plus a free transfer package valued up to $1,090 which includes 1 nights' accommodation in Buenos Aires, a group transfer from the hotel to Buenos Aires airport, return charter flights from Buenos Aires to Ushuaia to join the ship and all transfers in Ushuaia.
Selected dates only - please refer to Terms & Conditions
Antarctica stories
Arctic - Get up to 25% OFF
25% OFF premium cabins and 15% OFF non-premium cabins.
Ocean Nova – Non premium cabins – Bridge Deck, Upper Deck, Upper/Lower, Triple and Quad Cabins
Sea Adventurer – Premium cabins – Suite, Deluxe and Superior Cabins. Non Premium cabins – Lower Deck, Main Deck Porthole and Main Deck Window
Sea Explorer – Premium cabins – Penthouse, Veranda and Deluxe Cabins. Non Premium cabins – Porthole, Window and Superior cabins.
Selected dates only - please refer to Terms & Conditions
August 3, 2015 Greenland's Far North (Sea Explorer)
August 6, 2015 Greenland Valleys and Fjords (Sea Adventurer)
August 26, 2015 Iceland Circumnavigation (Ocean Nova)
August 26, 2015 Baffin Island Explorer with Greenland (Sea Explorer)
September 5 & 17, 2015 East Greenland Explorer (Ocean Nova)
Arctic stories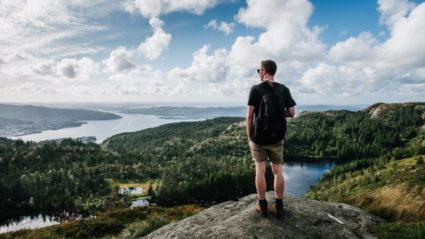 Dec 10, 2017
---
Fjords and waterfalls and Northern Lights, oh my.
Jun 21, 2017
---
Dr Melanie Windridge has a PhD in fusion energy and wrote a book on the Northern...
Apr 22, 2016
---
Svalbard is about as close as most mortal are going to get to the North Pole. So...