Reading Time:
5
minutes
Europe in the summer is like nowhere else. Town squares, beaches, cafes and bars are packed with people. Those who were in hiding, cowered from the cold, finally come out to play. Everyone is happy, eating and drinking into the night. And the whole continent just seems to be filled with even more liveliness and beauty than it usually is.
But the summer also means crowds. And that's an understatement for cities like Rome and Dubrovnik which get busy beyond belief. But it doesn't have to be the norm for travelers, and it certainly won't be if you check out this guide to Europe's hottest destinations. Very trendy but a lot less-frequented, they should probably all top your bucket list for summer 2017…
Korčula Island, Croatia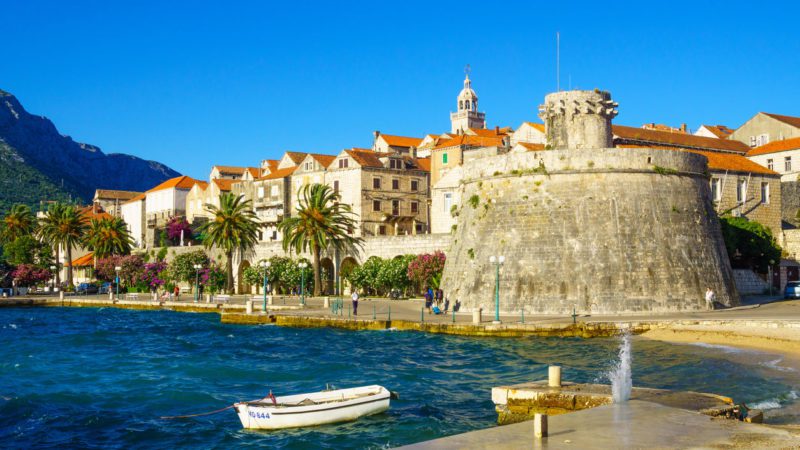 Ah, Croatia. So hot right now – and not just because the islands are a newly-crowned party hostpot, but also thanks to Dubrovnik's role as casual Game of Thrones filming location. There's almost too much to boast about in the Balkan gem that's filled with coastal cities, historic old towns, and intimidating amounts of super fresh seafood, but this summer the up-and-coming destination to check out is Korčula Island. It takes three or four hours to get there from scenic Dubrovnik, but it's well worth the trip.
Our recommendation: Explore Korčula Island on Intrepid's 8-day 'Explore Croatia' trip.
It's the sixth largest island in Croatia, but considering this, it just feels so old-school and removed from the crowds. And by this we mean that the small villages and tiny beaches aplenty are ripe for discovery. The wine is also something to watch – those dry whites won't drink themselves. Bonus: Intrepid's trips there give you a full-on authentic tour of the island, including local farm and family vineyard visits.
Seville, Spain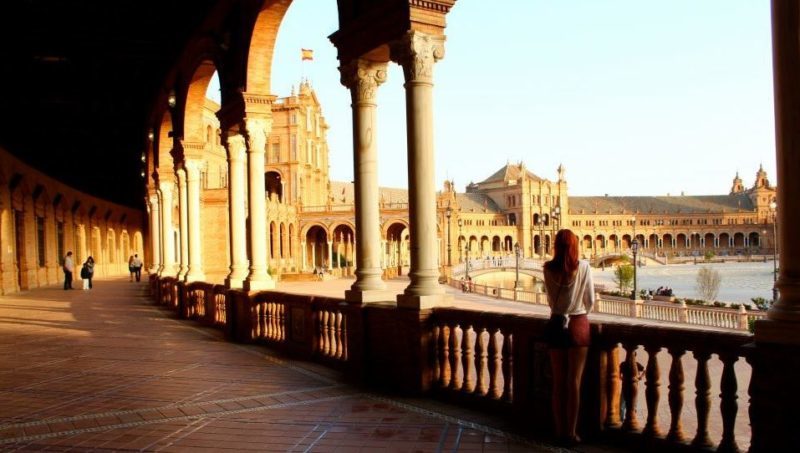 There's just so much more to Spain than Barcelona's architecture and beaches, but if you know anything about Seville then you're fully aware of this. The capital of southern Spain's Andalusia region, Seville is one majorly vibrant city, famous for flamenco dancing but also for its happy locals, multicultural history, and important monuments. Good stuff. But even better, the city is known as the tapas capital of Spain (yes really!) so if it's authentic Spanish eats you want, then look no further than the city's compact old town for dining choices aplenty.
Our recommendation: Explore Seville on Intrepid's 15-day 'Explore Spain and Portugal' trip.
Gardens here are fragrant – after all, Seville's also known for its oranges. But its the attractions that make it truly stand out. For starters, check out the world's largest Gothic cathedral. Then you can (after a lengthy line) check out the cathedral's adjoining tower, La Giralda, for panoramic views over the city. Last but not least, drop by museums ranging from the Museum of Fine Arts to the Archaeological Museum, and you won't be disappointed.
RELATED: 6 MUST-TRY DISHES IN MADRID, 10 BARCELONA RESTAURANTS TO VISIT
Lucca, Italy
Authentic Italy isn't always easy to come by these days. If you're visiting in the summer months you can be sure that Rome, Venice and Florence will be as crowded as they are hot. But venture into Tuscany and you'll find one of the most charming cities that Central Italy has to offer: all cobbled streets and tree-lined promenades, surrounded by a well-preserved Renaissance wall.
Our recommendation: Explore Lucca on Intrepid's 15-day 'Best of Italy' trip.
The phrase 'hidden gem' is thrown around far too much, but there really is little other way of describing Lucca. It has all the outdoor cafes you could want, in addition to beautiful buildings aplenty: a former Roman amphitheater, the majestic San Michele church, and Guinigi Tower, holding host to an intense but worth-climbing 25 flights of stairs. It's captivating, it's charming, and it's Italy at its finest.
RELATED: THE ULTIMATE GUIDE TO ITALY IN 7 DAYS, 6 CITIES TO VISIT IN ITALY BEFORE EVERYONE ELSE
Bled, Slovenia
Lake Bled might be the most well-known destination in Slovenia, but take one look at the town's lake and mountain setting and you'll understand why. Situated in the foothills of the Julian Alps (the hipster younger brother of the Swiss Alps?), Bled offers more than you might expect. Yes, it's home to not just honeymooners and those seeking stunning lakeside strolls, it's for adventure seekers too.
Our recommendation: Explore Bled on Intrepid's 8-day 'Croatia and Slovenia' trip.
Outdoor activities on offer here range from rafting to caving, canoeing to swimming, and this helps explain why it's such a must-visit for summer 2017. Just outside the town's center you can take a trip to Vintgar Gorge for a cheeky walk through a natural canyon, or you can even visit the country's pint-sized capital, Ljubljana, under an hour away. Back by the lake, you should embark on a photo-worthy boat ride, or attempt the steep walk up to Bled Castle, an 11th century wonder.
SUBSCRIBE TO INTREPID'S NEWSLETTER FOR TRAVEL INSPO, COMPETITIONS, GIVEAWAYS & MORE
Syros, Greece
Mykonos and Santorini are gorgeous – we're certainly not denying that. But hit them up in July or August and you'll find out just how many people are intent on exploring their Greek island charms. Arrive at Syros, however, and you'll feel hearteningly like a local, probably because you'll be surrounded by them. This island is relatively rural, fairly traditional, and, accordingly, is full of whitewashed houses, farms, ancient ruins, and super cute villages.
Our recommendation: Explore Syros on Intrepid's 8-day 'Athens to Santorini' trip.
But that doesn't mean you'll be at a loss for things to do here. There are abandoned windmills to explore, remote tavernas to sample local specialties at, and so many archaelogical sites and crystal-clear water beaches that you have your work cut out for you. Upon arrival you might feel unsure of how to best enjoy this underrated Aegean gem, but hop on Intrepid's island tour and the local expertise is apparent. Hello, authentic (and included) meals on the island's rugged north!
RELATED: WHY NAXOS IS ANOTHER MUST-VISIT GREEK ISLAND, THE ULTIMATE GUIDE TO ATHENS
Lagos, Portugal
Portugal is finally getting its time in the spotlight, as foodies and culture enthusiasts from all over are discovering the urban delights of Lisbon and Porto (guide here). But the nature on offer in Portugal's southernmost region, the Algarve, is pretty second to none. Here, there are few cuter spots than the town of Lagos – a walled old town right among Atlantic beaches and soaring cliffs.
Our recommendation: Explore the Algarve on Intrepid's 15-day 'Explore Spain and Portugal' trip.
It's truly lovely – few other adjectives suffice. Whether you're exploring the quaint alleyways, chilling by the waterfront, or in a rented kayak seeking out caves and grottoes on the coastline, you can't really go wrong here. What else? Well, you can go bird-watching by boat, but lucky ones will also see the Algarve dolphins. Last but not least, there's beach bars aplenty. We'll say no more.
Tempted to book that dream trip to Europe yet? Check out Intrepid's small group tours all over the continent.

Image Credits (top to bottom): iStock, Intrepid Travel x2, iStock x2, Intrepid Travel
Feeling inspired?