Travel is a wonderful gift that allows us to experience how others around the world live their lives, but it also shows us a world that isn't always fair or just.
When this injustice means half of the world's population might live a poorer, scarier life simply because of their gender, then fighting it is a no-brainer.
Project SAMA, Intrepid's gender equality project, has already raised more than AU$200,000 for projects that help girls and women through early childhood education, maternal and infant health, and changing community attitudes towards young girls.
Intrepid team members Jacqueline Donaldson and Carla Siqueiros are two of SAMA's biggest champions and fittingly they'll be leading our SAMA Challenge trips in September, tackling Mt Kilimanjaro and the Camino de Santiago, respectively. We spoke to them to find out why they're taking on these challenges and why gender equality is a cause we should all get behind…
Jacqueline Donaldson – Intrepid Marketing Team, Melbourne AUS
Project SAMA Chaperone – Mt Kilimanjaro Challenge Trip

"I'd always thought that in order to make a real and lasting change, a gesture had to be grand and sweeping, that it took a momentous event before real change came about.
So when Project SAMA was announced, with its goal of helping bring about global gender equality, I thought it bold and slightly fool hardy. Surely this would require something more significant? But over the last few years I have been shown to be wrong, and humbled in the process at how a big idea can be tackled step by step so that it becomes a reality.
Intrepid's two fundraising challenges have helped Plan educate thousands of children in Laos and thousands of children in Uganda. And by educating these children on the importance and rightness of gender equality in a culturally sensitive and non-threatening way, it has planted a seed in these children that has spread to the wider community.
How? Because each child has parents, relatives, friends, teachers, a community and nearby communities – and each of these people can see firsthand the positive impact this education is having, and will discuss it and tell everyone they come into contact with about it.
This is deep-seated change through small, simple, manageable steps.
To be part of the Kili Climb is a dream for me. And to know that the steps I take and the awareness I raise can help bring about more of the above, well that will make it the most rewarding and important journey I ever take."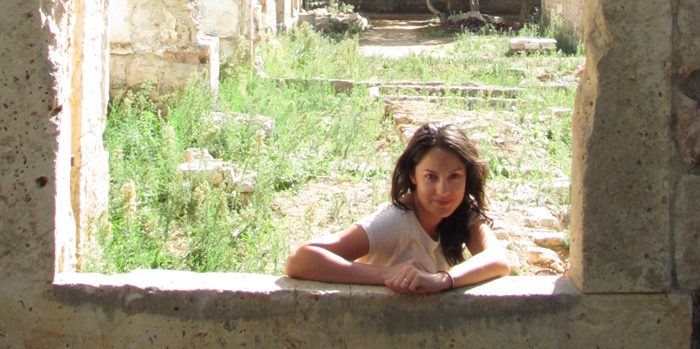 Carla Siqueiros – Intrepid Sales Team, Petaluma USA
Project SAMA Chaperone – Camino de Santiago Challenge Trip
"We know that women in all countries face unique challenges, from earning less to having fewer professional or academic opportunities. We also know that locally driven projects, where girls are encouraged to go to school to continue their education, raise the overall quality of life for everyone in the community.
Working at Intrepid has given me the opportunity to support local community projects around the world through our Intrepid Foundation and raise awareness for gender equality through Project SAMA.
It's a big challenge. How do we help girls improve their knowledge and skills, start learning at an early age and assist the 53 million girls in developing countries who are denied access to an education? For me it starts with saying "This is a problem. How can I be part of the solution?"
During my last trip with Intrepid to Kenya, we visited a women's collective in Lake Nakuru. The women made beautiful crafts and sold them to visitors. With a portion of the profits they were also able to start a small business and set aside money for micro loans. After speaking to these women, I saw how a small community project can take root and increase the living standards of everyone in the community. It made me want to be more involved in projects that support girls and help women become drivers of change."
Project SAMA has helped Plan educate thousands of children in Laos and thousands of children in Uganda. It has helped The Intrepid Foundation's community projects support health, education and community development that benefits girls and whole communities.
Connect with us on Facebook to find out more about Project SAMA and for updates on Jacqueline and Carla's adventures on the SAMA Challenge Trips.
* Mt Kilimanjaro photo by Michelle Tennant, for the Intrepid Photography Competition.