In the evenings, in Kyoto, there's a particular hour where the light shifts from white to gold. Central Kyoto runs on a grid – north-south and east-west – which, it turns out, is absolute money for a photographer.
Even an amateur one like me. The setting sun shines directly along the roads and big beams of horizontal light hit the world at an oblique angle, saturating every colour they touch. People walk the streets with small halos around their heads. In these conditions it's really just a matter of point, focus and shoot. You could take a photo of a bag potatoes and it would look like art.
As a pretty keen and very amateur photographer, I spent a lot of time preparing for my trip to Japan. I got my two favourite cameras primed and repaired. One was my trusty SLR, a Praktica MTL5, the other a small point-and-shoot rangefinder: the underrated Konica C35. I bought a few rolls of film for each, and a fancy new camera bag to lug around all my lenses, cameras, straps, cables and other junk. Afternoons were spent Googling things like 'Top 10 places to shoot in Tokyo' and 'Cool photography Japan'. I was ready.
Japan is a photogenic country by nature, particularly in Spring or Autumn, but there are certain spots you should check out if you really want to take some original shots.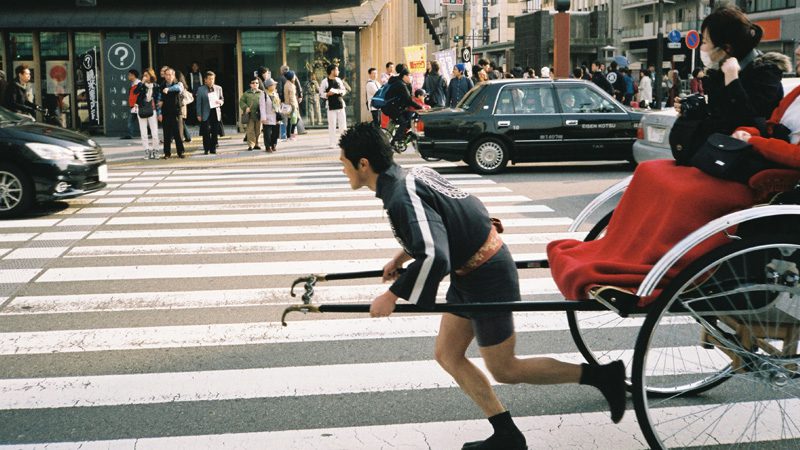 Tokyo
It would take a good year to properly capture Tokyo through a lens. There's too much to take in during a short visit. Obviously you've got your iconic sites, like Ueno Park, Memory Lane and Shibouya crossing, but there are a thousand and one other gems to explore as a photographer. Try heading to Asakusa and snapping the rickshaw drivers as they run past the shrine. Or check out Shinjuku Gyoen at sunset; it's one of the few traditional Japanese gardens in Tokyo where you get the shiny, modern NTT building looming in the background, a nice juxtaposition of old and new. For a quiet glimpse of suburban life, head to the community gardens and riverside boardwalks around Tsukishima on weekends. And if you do want to shoot at the Tsukiji Fish Market (and why wouldn't you) make sure to get down there bright and early – the real action has already wound down by 9am.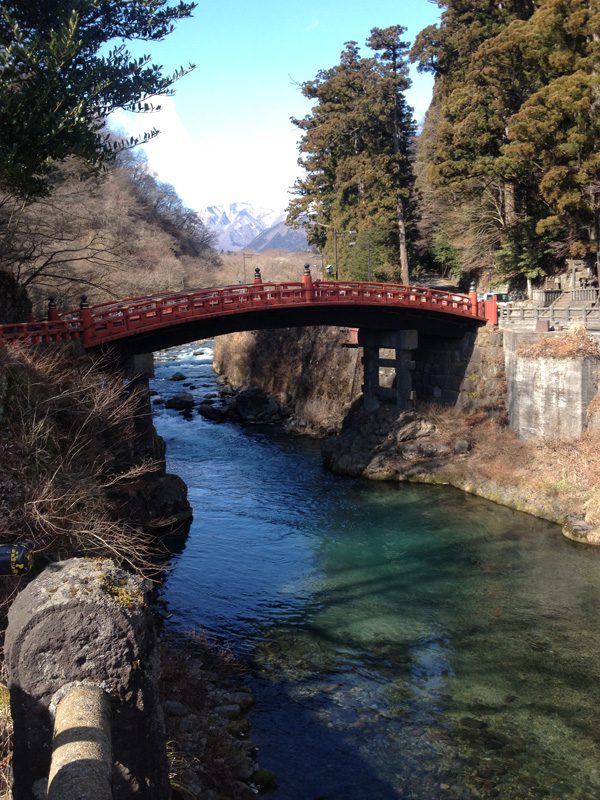 Nikko
North of Tokyo, at the foot of the snowcapped Mt Nyoho and Mt Nantai, is Nikko, a little alpine town surrounded by rivers, temples and dense cedar forests. It's a nice change of pace from Tokyo life, and for photographers the real magic happens up in the hills at the nearby Toshogu Shrine. Try to catch a bus up at dawn – there are fewer tourists and the light is fantastic. In autumn the trees here erupt in reds, purples and golds; but winter has a stark beauty all of its own, when the snows lie thick on the temple roofs and the bows of cherry trees. You'll want to spend a good few hours at the main temple complex, but don't miss the nearby Rinnoji Temple garden. A few hundred Yen will get you inside, and it really is a photographer's dream – a little slice of tranquillity straight out of a samurai movie.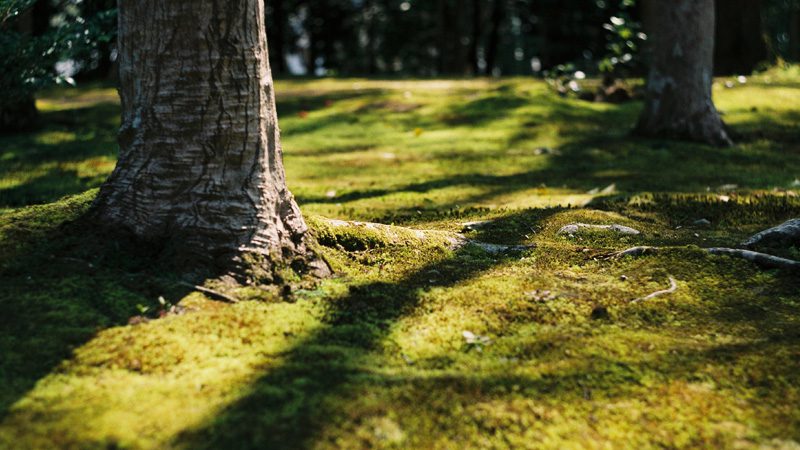 Kyoto
As a keen photographer, Kyoto quickly became my favourite place to shoot in Japan. The city itself is full of quiet treasures, and the surrounding suburbs are packed with more temples, gardens, shrines and vantage points than any reasonable person holding a big lens could hope for. Obviously you'll want to make a bee line for the major attractions – the red gates of the Fushimi Inari Shrine, Arashiyama's bamboo forests and the Kinkaku-ji Golden Pavillion – but please, please get to these sites early. By 10am they're already clogged with tourists and a nice shot becomes that much harder. Keep an eye out for small gems, like the green moss in the gardens around Ryoan-ji, the avenue of plum and cherry trees in the Imperial Palace Park (especially on weekends) and the lantern-lit alleys around Pondocho. But really, when Golden Hour arrives, all you have to do is find a street running east-west, look back towards the sun, and let the magic come to you.
Koya-San
It takes a few trains, a cable car and a bus to reach the little monastic community of Koya-San, but one thing makes the journey worth it: the largest graveyard in Japan. The Okunoin cemetery is ridiculously beautiful in the right conditions. It's basically a collection of 200,000 tombstones scattered in an ancient cedar forest. A path runs through the trees, some over 1000 years old, all the way to the mausoleum of Kobo Daishi, the founder of Koya-San. Head there at dawn (in the evening the sun shines from the wrong angle) and pray for clear conditions with a hint of moisture in the air. The sun spears through the mists, illuminating graves, tombs, moss-covered stone archways and crumbling, ancient stonework. Vapour rises from some of the graves and you feel like you're walking through a movie set. I ran through two rolls of film here and could have kept shooting.
Inspired? Now it's your turn. Check out our Japan adventures for more info. 
Feeling inspired?