Somebody very clever once said that a picture is worth 1,000 words. Perhaps they knew that images have the power to evoke complex emotions or that art is open to endless interpretations. Or maybe it was a high school student trying to weasel out of a 10,000 word essay by submitting doodles to their teacher. Whatever the case, we tend to agree. Which is why we've partnered up with the Brooklyn Art Library and The Sketchbook Project – a crowd-funded sketchbook museum and community space – to create a gallery inspired by responsible travel.
The illustrations below were all done by local artist Julian Pang. We asked Julian about the inspiration behind his work:
"I wanted the drawings to have a transient yet truthful quality to reflect the experience of a traveller. So, pen and ink does that effectively, which also happens to be my favourite medium because it's so time efficient. The concepts were tricky: how do I make a drawing that communicates responsible travel, let alone ten of them? I decided to be self-indulgent and make it personal by tapping into my own interests and culture."
All illustrations can be purchased online with 60% of the cost being donated to The Intrepid Foundation. Enjoy our 10,000 word essay on responsible travel.
Inspiration: Animal welfare and educating people on Blood Lions
Inspiration: Immersing yourself in different cultures
Inspiration: Taking local transportation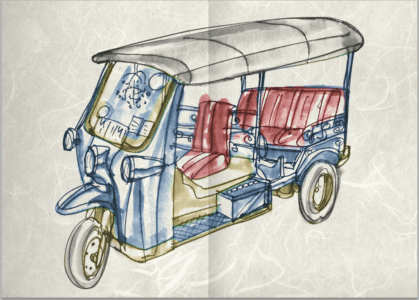 Inspiration: Encouraging reusable water bottles while traveling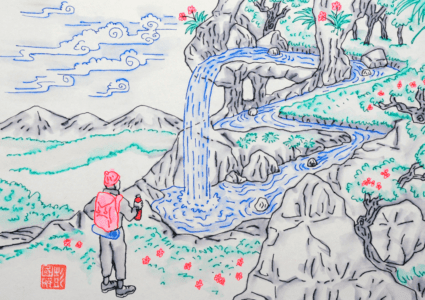 Inspiration: Getting travelers to return to Nepal
Inspiration: Preserving wildlife and our oceans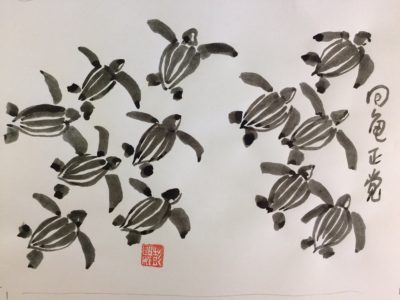 Inspiration: Banning elephant rides
 Inspiration: How travel influences your daily life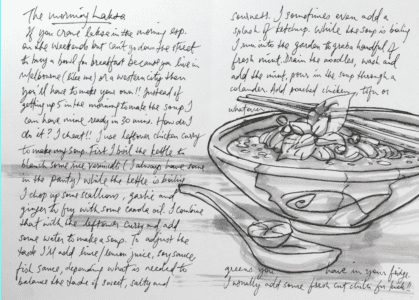 Inspiration: Pollinate Energy tackling energy poverty in India
This responsible travel inspired gallery was sponsored as part of our Travel for Good campaign. Artist Julian Pang created all of the illustrations, and has generously offered to donate his portion of proceeds to further support The Intrepid Foundation. See more of his work here or purchase any of his responsible travel illustrations from the Brooklyn Art Library.