Everyone goes to Paris and Rome. To see another side of Europe, look to the East.
The prices are cheaper – a mere fraction of what you'd find somewhere like London – the culture is just as rich and the people just as friendly (if not more). And if you just have a week to spare, we have the way to conquer Central and Eastern Europe – a tour of four capital cities: Warsaw, Budapest, Belgrade and Sofia.
What I love about this route is the contrast you'll notice: taking these cities one by one, the journey plunges you further away from what is familiar. Roman script changes to Cyrillic and the legacy of recent history seems ever more sharply felt. If you're a fan of train travel, you could tackle each leg of the journey on a comfortable(ish) overnight sleeper, without missing a day of sightseeing. But back to the route…

Our one-week guide to Eastern Europe
Day 1: Warsaw, Poland
When you've got four cities to see and only seven days to do it in, one location is going to have to be squeezed into just one day. Unfortunately, Warsaw is it. There's plenty to do in the city to justify a longer stay, but Poland's capital does also make for an exciting, high-energy quick trip.
Begin with breakfast at one of the chic cafes cropping up in the centre – I love Cafe Kafka on Oboźna 3, right by the university. Then have a wander through the Stary Miasto, the old town. Obliterated during the Second World War to the point where just two buildings were left standing, it has since been miraculously restored to some semblance of its former glory. If you look closely you can see where buildings, bells and walls have been patched together from shattered materials.
While the sun is still high, approach the eerie 'Satan's Wedding Cake' skyscraper, the Palace of Culture, an unwanted gift from the USSR. The entrance fee is pretty steep, but a trip to the top wins you a panoramic view of the city. End your day with some high-end dining and a glass of wine at Plac Zbawiciela, or hit up any of the dive bars and eateries around the chic Nowy Swiat thoroughfare.
Day 2: Budapest, Hungary
City of kings, poets, thermal baths and, these days, hordes of gap year kids guzzling down cheap beer at eccentric ruin bars. Whatever your motivation for making the trip, Budapest delivers. Really, it's two cities separated by a river: Buda on the west bank of the Danube, and Pest on the East. 'Budapest' became its own thing in 1873, but the two halves still maintain a distinct feel.
RELATED: 8 PLACES YOU DIDN'T KNOW YOU NEEDED TO SEE IN EASTERN EUROPE
Budget at least half a day for a stroll around the hilly avenues of Buda. Climb to the top to enjoy the spectacularly grand Habsburg Palace, and look down on all of Pest at your feet. Recover from the hike with a healing soak in one of the cities many thermal baths – the most famous is the Széchenyi Medicinal Bath. Visit, and you'll see why.
If you're feeling rowdy, end the night with a beer or 12 at one of the city's many famous 'ruin bars.' These hipster hangouts are popping up all over Pest and guarantee a friendly encounter with travellers and locals alike. If in doubt, start with the mammoth 'Szimpla.'
Day 3: Budapest, Hungary
Depending on how your night went, you could spend your second day in the fetal position at your hotel room, or take advantage of the city's other cultural delights. Brave the House of Terror Museum for a glimpse into the more gruesome side of Hungary's history. The Dohány Street Synagogue, the biggest in the country, is more than worth the entrance fee – pause at the cemetery outside the main building to reflect. And make a general effort to soak up the beauty of this charming city.
Time for some well-earned recreation with a cruise along the Danube river – accompanied by a bottle of cheap yet drinkable Russian champagne. See the iconic Presidential Palace lit up for a show, and enjoy majestic views of Buda towering above you.
Wherever you go, though, looks stunning at night. Thank the majestic architecture on show from all corners of the city…
Day 4: Belgrade, Serbia
Belgrade may not be quite what it was in its glory days as the capital of Yugoslavia, but it still contains more than enough to delight and beguile the visitor. Ancient and modern history encounter each other on the leafy, cobbled streets which, after dark, play host to an up-and-coming clubbing scene that rivals that of Berlin.
Start by checking out the Belgrade Fortress which is kind of a cross between a museum and a park. The old citadel still stands, and the 1500 years of history beneath your feet, helps put recent events into some kind of context.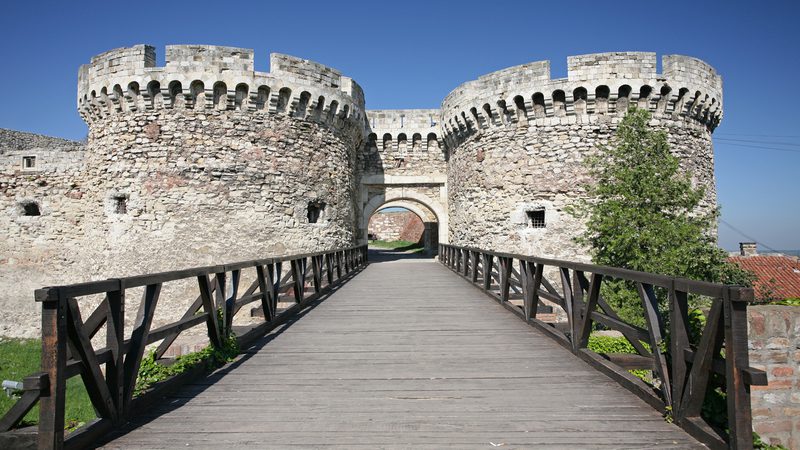 For an experience to make your friends at home jealous, wind down your first day with a few beers and a meal at one of the famous floating bars that bob along the Sava River.
Day 5: Belgrade, Serbia
On your second day in Serbia, familiarize yourself with Belgrade's coffee scene; it's big business here. A personal favourite is Pržionica, a warehouse-style coffee bar with some of the best freshly-roasted beans in the city. Take a walk and you won't fail to be charmed by Belgrade's industrial-looking but ever-charming, creative streets.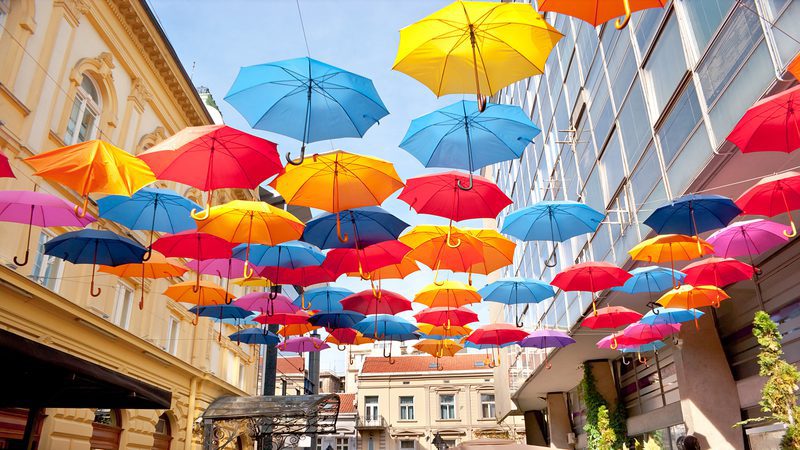 Next, discover the incredible mind of Nikola Tesla, the legendary inventor who Belgrade claims for its own, at the Tesla museum on Krunska 51. If you find yourself in major museum mode, get close to Tito and dive into Serbia's more recent story at the Museum of Yugoslav History. In the evening, hit Manufaktura on Kralja Petra for a heavy meal of local favourites washed down by some fine regional beer.
Day 6: Sofia, Bulgaria
The street signs are in Cyrillic and the architecture looks, in some places, almost Middle Eastern. You're in Bulgaria, the edge of Europe, and one of the poorest states in the European Union, yet an incredibly intriguing one. Within the Ottoman Empire until the late 19th century, Bulgaria feels like part Russia, and part Turkey. But if you find yourself forgetting which country you're in after a few vodkas, you need only look up at the white snow atop Mount Vitosha, visible throughout the city, to remind yourself: that you're in Sofia.
RELATED: SOFIA CAN BE EXPLORED ON THIS 8-DAY EASTERN EUROPE TRIP
For an instant orientation, make a beeline for the bizarre yet oddly fascinating '1300 Years Bulgaria' monument on Boulevard Vitosha. Now you've gotten that out of the way, you'll enjoy even more the copper and dome Cathedral Saint Alexandar Nevski, among the largest Eastern Orthodox cathedrals in the world.
End the day with local fare at the cute and unassuming Hadji Draganov Houses Restaurant on Kozloduy street.
Day 7: Sofia, Bulgaria
Begin your second day by immersing yourself in the energy of Slaveikov Square. Breathe in the smell of parchment from the vintage book market which sets up shop in the open air, and watch the locals going about their business. This is your final day in Eastern Europe. You could spend it seeing the many strange and wonderful communist monuments at the Museum of Socialist Art. Or perhaps your trip is just beginning – Istanbul, for example, is just a few hours away… want to read more? Read about the 8 undiscovered places in Eastern Europe
Want to get to grips with this incredible region, but short on time? This 8-day Eastern Europe Express trip has got you covered.

Image Credits: All Intrepid Travel
Feeling inspired?