The first thing I heard was what sounded like children's laughter. As I hiked up the rocks, moving further away from the shore and into a crevice between two large hills, I realised that it was actually the sound of young penguins chatting away. And it was in that crevice, standing between two waddles of penguins, that I became overwhelmed with emotions and started to cry.
I realised I had arrived at the most magical place on Earth.
Upon landing in Ushuaia, the world's southernmost city, it was clear that we'd left the warm Buenos Aires air behind us. Cold and damp, this was the warmest weather we were sure to experience over the next few days.
Soon after, we boarded the expedition ship, ensuring we were on schedule to cross the mighty Drake Passage before dusk. Famed for having the roughest water on Earth, the passage was kind to us, foreshadowing the incredibly smooth (and special) trip we were about to have!
—
As I explored the ship that would take me and nearly 200 other adventurers on the expedition of a lifetime, I was immediately surprised by how comfortable it was. From the reading room with self-serve coffee and tea to the full-service spa, the Ocean Endeavour had all the creature comforts needed to ensure an enjoyable experience.
I was booked into a twin room, sharing with another solo-travelling female. I must admit that leading up to the trip I was worried about sharing a room with a person I'd never met before. After all, we would be in the middle of the ocean and in pretty close quarters.
READY WHY ANTARCTICA IS AN AMAZING DESTINATION FOR SOLO ADVENTURERS
However, when I met Francesca I knew that she and I would become the best of friends. Originally from Rome, she'd been traveling the world for a year, leaving her home and grown children behind to realise her dream of seeing the world, one continent at a time. Only a couple of hours into the trip and we'd already exchanged our life stories. As I quickly came to see, travelling on a small group tour allows you the chance to meet a bunch of incredibly like-minded people. You share and create stories with them, building friendships that last and last.
And the Antarctic landscapes…Surreal and spectacular in equal measures.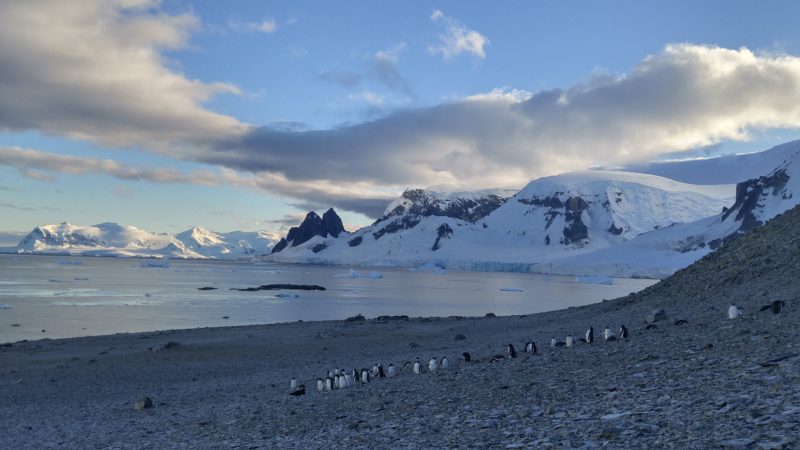 RELATED: WHY MORE YOUNG TRAVELLERS ARE HEADING TO ANTARCTICA THAN EVER BEFORE
—
I woke up in the morning and looked out of the porthole window, where I was greeted by the sight of both massive icebergs and sleeping whales. It was impossible to avoid being overwhelmed by the magic of this part of the world.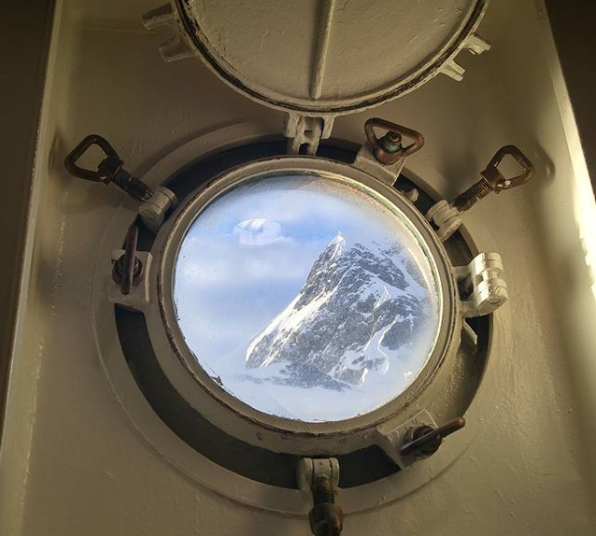 So, when the chance for a Polar Plunge presented itself, I jumped at the opportunity (quite literally!). After an already-memorable day of exploring icebergs and tracking whales on the Zodiacs, I began to prepare myself for the greatest swim of my life. Sheets of floating ice, set among a backdrop of penguins and seals, implied that both air and water would be freezing cold. Logic suggested that jumping into this water, albeit connected to a rope, might well be a bad idea. However, more than half of the ship, including the hotel staff, fought all logic and took the plunge.
After kicking away an ice floe to make room to jump, I too took the plunge. For what seemed like five minutes (but was likely only 10 seconds), the ice water prickled my skin. It felt like a million tiny needles. It made me feel more alive than ever before.
READ MORE ABOUT TAKING THE POLAR PLUNGE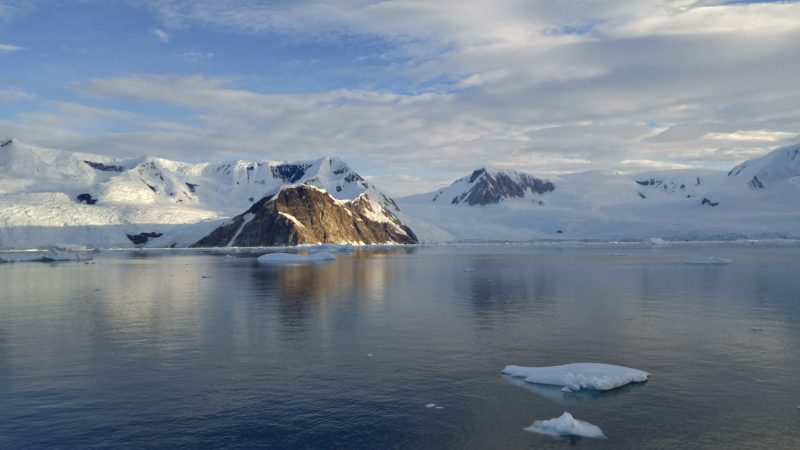 Never having been on a "cruise" of any sort, I had no idea what to expect. My main concerns were that I would be bored, that I would struggle to meet people, and that the trip itself would disappoint in providing the "life-changing experience" that I had read about.
Thankfully, this trip exceeded my expectations in every single way.
In addition to the group of well-travelled passengers, there was a team of over 20 guides, who specialized in topics ranging from marine biology to geology. Each day, these guides would take us out on the Zodiac boats, and teach us about the icebergs, the rock formations, the seals, the whales and the penguins.
For me, the most rewarding part was not the daily presentations they held, but that these specialists would join us on the ship during meals and free time, allowing us to pick their brains. This guaranteed that we could learn as much as we wanted from them.
During what would become one of the most fascinating conversations of my Antarctic expedition, I learned that the elephant seal can grow up to seven meters long and two meters high, and can weigh up to three tonnes. This I discovered from marine biologist, Miko, over a pint of beer.
You really never know who you're going to meet on a trip like this, but every person I talked to truly left a lasting impression.

Another thing that made Antarctica such an awe-inspiring place for me was the curiosity and sense of wonder the animals had with us. On one of my adventures out on the Zodiac, my little group was blessed to have Jim, the marine biologist as our guide. Also known as the "Whale Whisperer", he was an expert in all things whale-related.
When we spotted a humpback whale sleeping nearby he decided that we would get a little closer to it, turn off our engine, and just observe. This, of course, got its attention. With some fancy arm waving and whale-like sounds, Jim was able to pique the whale's curiosity enough that it came right over to our Zodiac. Poking its head up a few times to get a good look at us, the majestic creature gave us an incredible gift – sticking its head straight up out of the water, not more than 15 feet away, as if to say hello!
To be this close to such an incredible animal, in its natural habitat, without neither us nor the whale feeling fear of the other… this is what makes Antarctica such a magical place.
Having traveled to over 40 countries and touched every continent, I can safely say that I'm the person I am today as a result of travel. However, it is my experience of travelling to Antarctica with Intrepid that has really left an impression.
To have whales and seals swim up to our Zodiacs; for penguins to come right up to us on land to peck at our jacket zippers; to see the otherworldly landscapes in all their glory… It's hard to think of a more unique experience or spectacular destination.
Antarctica tells a story unlike any other. Adventurers, travel there with Intrepid and you'll find a chapter you won't forget.
—
All images c/o Sandra Gagliano, who travelled to Antarctica with Intrepid in March 2017.
Feeling inspired?