A dicey Nepal trek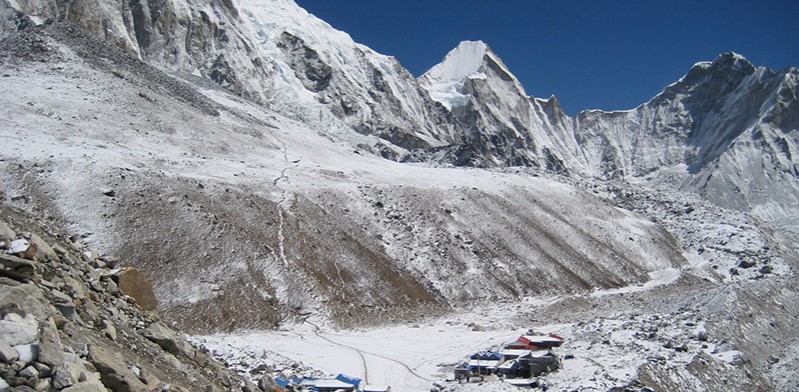 Mount Everest – just the name evokes an air of majesty, danger, exploration and for Intrepid's Jared Alster, a personal challenge.
Would Jared be at the top of his game at altitudes of over 5400 metres (17,700 feet), or would a roll of the dice be his downfall on his Nepal trek?…
"Everest National Park lies within the Khumbu region, home to the Sherpa people. They are renowned the world over for having super-human strength and the ability to climb mountains, like Everest, with relative ease compared to un-acclimatised Westerners. On our expedition, we had one Sirdar, or leader, and about five other Sherpas who would watch after us on our adventure.
One young Sherpa, Temba, was as personable and outgoing as you can imagine. He was always brimming with energy, no matter what time of day or how long we may have hiked. One morning, as we set off from camp en route to our next stop, we encountered Temba walking toward us on the trail. When I inquired as to where he was coming from, he nonchalantly responded "Gorakshep," which was our destination that day – 4 hours away for us mere mortals. By the time we first got on the trail at 8 am, it turns out that Temba had made it to Gorakshep and run all the way back to retrieve a forgotten personal item!
However, Temba did have one weakness: Yahtzee! Yes, he was hooked on the familiar dice game after we broke it out one night early on in the trip. A fast learner, Temba would scarf down his food at dinner so he could catch us for a quick game before we crashed. By the end of the trip, we must have played 100 games of Yahtzee. On the last day in the mountains as we were saying our goodbyes, we presented Temba with a generous tip and also something that was maybe even more valuable than money: the Yahtzee dice!"
To find out more about travelling with Intrepid and for your chance to WIN a trip in every edition, subscribe to Intrepid Express, our free e-newsletter. Plus you can become a fan of our Facebook page and follow us on Twitter!
* photo by Susan Pease, Gorakshep Nepal.