The travel world got its big annual shake-up in October of 2016, with the expert list-makers at Lonely Planet releasing the 2017 version of their Best in Travel series. Where's hotter than a spontaneously combusting mobile phone but also cooler than a polar bear in deal-with-it shades? What are the destinations that'll have you saying, 'I went there before it got big'? This year's list has a few destinations close to our heart, and some that we're just starting to explore. Here are seven of our favourites:
Canada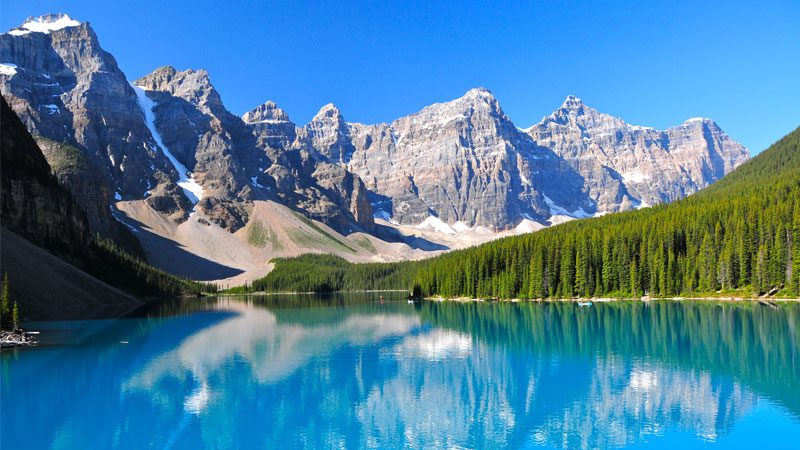 With its nearest neighbour suffering from something of an existential crisis, Canada is emerging as the coolest customer in North America. They're now the ones with a leader who has hope pinned on him, they've got the multicultural cities like Toronto and Montreal – both thriving on a diet of festivals, craft beers and hipsters – and their wild west throws up national parks with landscapes unlike anywhere else in the world. The Canadians aren't ones to boast, but they're probably pretty confident that they're beating out the US for 'greatest country in the world'.
Embrace the great outdoors on a journey through the Canadian Rockies.
Myanmar
The future of Myanmar is hopefully as bright as the light bouncing off the gilded temples of Yangon. The new civilian government wants to make the country's chequered past just that – history. The doors to the country formerly known as Burma are wide open, welcoming travellers to a land of shimmering cities, emerald landscapes and charming regional villages. There's long been talk of the iconic Asia disappearing in the tide of modernity, but if you're after classic Eastern images of a crumbling temple-strewn forest, orange-hued river sunsets, or green hills dotted with the beaming smiles of locals, Myanmar's still the place to find it.
Discover the magic of Myanmar on a small group adventure.
Colombia
Unless you had a special interest in the cocoa plant or a thirst for an edgier type of travel, it's unlikely Colombia was ever on your travel radar. But in the last decade this overlooked country at the top tip of South America has shaken off an undeserved reputation to become the continent's most surprising destination. Colombia's now all about flower festivals, the seductive aroma of the coffee-covered highlands, the Caribbean splendour of Cartagena, the pulse-raising playground of San Gil, the modernist architecture of Medellin and the colonial heart of Bogota. Spend some time with the locals and you'll soon discover that Colombia is actually one of the world's friendliest countries.
Explore South America's best-kept secret. 
Ethiopia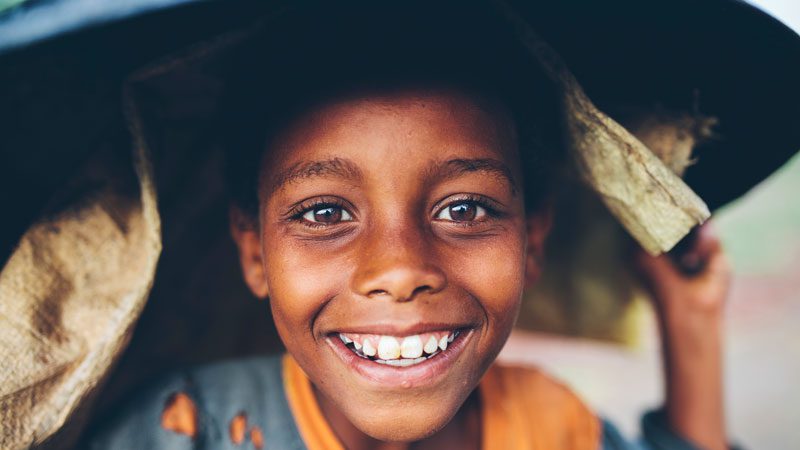 Think East Africa and the mind drifts to elephants marching across plains and lions soaking up the sun's warmth. But Ethiopia feels different to its neighbours. This is less a place to encounter the wild than human history ­– little surprise for one of the destinations where civilisation began. It's an incredible combination of history, tradition and nature, barely touched by modern society. Ethiopia feels like Egypt's ancient culture mixed with landscapes unlike any other in Africa. Three million-year-old fossilised hominid remains, unbelievable rock-hewn churches, giant obelisks that climb to the sky, the majestic geological formations of the Simien mountains, and even the rumoured home of the Ark of the Covenant – Ethiopia offers an African adventure like no other.
Get to the heart of incredible Ethiopia.  
Mongolia
Its name might be attached to one of the world's most epic journeys, but Mongolia is often relegated to a land seen out of a dusty train window and limited to a pit stop in Ulaanbaatar. But the power of this country lies beyond the trance-like rhythms of wheels on rails. The meditative isolation of this yak- and ger-dotted landscape is found in rolling dunes and endless lakes, flaming cliffs and steaming springs, and the brushes with traditional nomadic culture will stir up a longing to ditch the modern world. That world is creeping ever closer though, with the capital raising glass and steel icons to capitalism next to statues of famous Khans.
Go behind the scenes of Mongolia's iconic Naadam Festival. 
Oman
Of the ancient lands emerging as modern powers on the Arabian Peninsula, the United Arab Emirates has grabbed all the headlines with its lavish constructions and the breakneck speed at which it's swapped camels for Lamborghinis. But next door, Oman has been quietly working away to compliment its history of Portuguese forts, smoky souqs, intricately decorated mosques, desert camps and oases, with a highly developed infrastructure and modern comforts. If the UAE is a flashy statement watch, Oman is a classic timepiece handed down through the generations.
Be dazzled by the dream-like world of Oman. 
Nepal
Here at Intrepid we've always had a close bond with Nepal, not least because our sister company Peregrine was born there. We've been travelling to Nepal for decades and not once has it failed to elicit that 'wow' moment when we meet eyes again. Despite the earthquake that hit the region in 2015, Nepal is still the place travellers go for life-changing adventures, still welcomes millions with open arms, and still asks for little in return. It's a place that you never truly know – there's always a different side to explore. Like a kaleidoscope, whichever way you turn a new place is uncovered, new colours are revealed, and unexpected delights appear. Namaste Nepal indeed.
The mightiest mountain of them all is waiting!
Find out what all the fuss is about on a small group adventure with Intrepid.