Mission Beach feels like a world away from the popular Tropical North Queensland tourist trail but in reality, it's only a two hour drive from Cairns. Palm trees fringe the shoreline and it feels like the pristine 14 kilometre stretch of sand is yours alone. With the four laid back beach villages at Mission Beach within walking distance of each other, you can choose your own perfect piece of paradise. Immerse yourself in the heart of this relaxing tropical destination with these five great things to do at Mission Beach.
1. Explore the local food scene
Take your tastebuds on a delicious self-guided adventure and discover fresh local produce and authentic food experiences. Highlights include grabbing some fresh bananas from a roadside stall and seeing Mission Beach's cocoa plantation at Charley's Chocolate Factory where you can surround yourself with the scent of delicious chocolate and taste what's on offer. If you want to learn more about how chocolate is made, don't miss the guided tour of the farm and the factory.
2. Soak up the vibe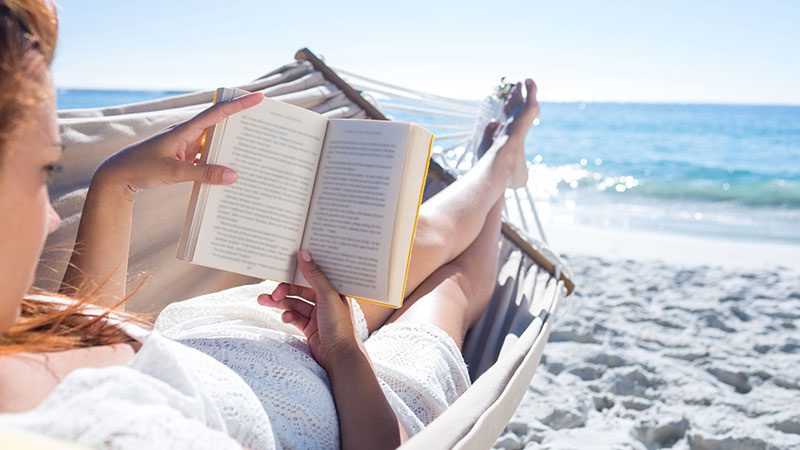 Mission Beach is a sleepy, chilled out destination where kicking back and soaking up the unique vibe makes for a great afternoon. Simple pleasures are what make Mission Beach great. Grab something to eat at Mission Beach or rub shoulders with the locals at nearby Wongaling Beach. Or you could wind down with a yoga class or go for a swim in the pool on Intrepid's Brisbane to Cairns Adventure. Alternatively, simply grab a book and enjoy the tropical bliss.
3. Spend the day at Dunk Island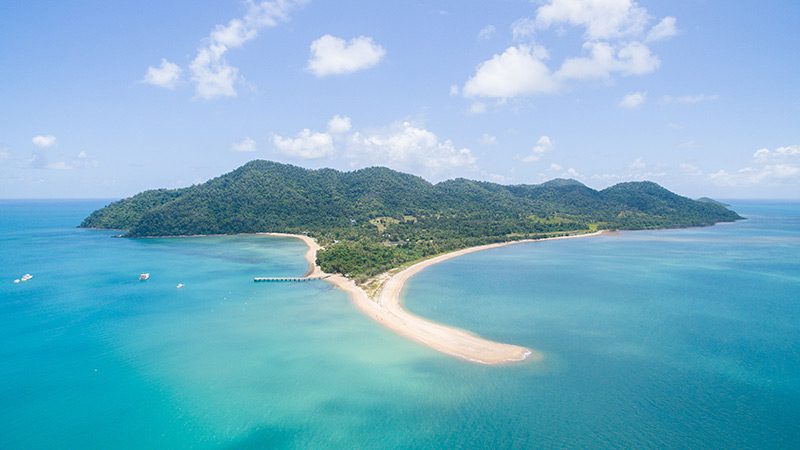 Catch a water taxi to nearby Dunk Island, part of the Family Islands group, on a Queensland Coast and Islands Adventure and spend the day exploring the island's trails and beaches. Join your leader for a three-hour circuit walk, passing Palm Valley and shady rainforest filled with birdlife before you arrive at pristine Coconut Beach. If you go for a swim, keep an eye out for dugong, tropical fish and sea turtles. Dunk Island is one of the best spots to see bright blue Ulysses butterflies.
4. Raft the Tully River
Prefer not to go hiking in the Far North's tropical heat? White water rafting on the Tully River near Mission Beach is a much more comfortable way to experience the lush landscape and natural beauty of Tropical North Queensland. The Tully River has more than 40 rapids and winds its way through stunning Tully Gorge National Park which is filled pristine rainforest, bright blue Ulysses butterflies and the singing of the birds which call this region home.
FIND YOUR PERFECT MISSION BEACH TRIP
5. Keep your eye out for cassowaries
Mission Beach is one of the best spots in the world to see cassowaries in the wild. Drive carefully if you're visiting the area as those 'Cassowary Crossing' signs are not a joke. It's not unusual for these huge 60kg birds to saunter across the road whenever they please. If the mighty cassowaries are proving elusive on your visit to Mission Beach, it's worth getting up early, grabbing your camera and staking out a spot near a natural fresh water source.
Feeling inspired?