Our small group style of travel means you'll stay under the radar, travel the local way, eat the local way and sleep the local way. You'll get as close to real life as possible (without actually moving in). You'll have the unsurpassed knowledge of a local leader, taking you out of the guidebooks and into a world you're waiting to discover. And with regular departures on trips in over 100 countries, you're bound to find something that's just right for you. Small groups, big adventures.
Browse by adventure
Top deals
Traveler reviews
Joyce Jack
Flores was the way Bali was 20 years ago. It is uncrowded with many miles of beaches but no resorts yet. The roads are horrible. Be prepared for long hours in the van bouncing along to your next stop. The finishing trip to Komodo Island and the snorkel stop make it a special adventure.
Review submitted 20 Sep 2017
Kris Byrne
I think it's the right number
Review submitted 20 Sep 2017
Christine Tukaki
Intrepid is an awesome way to travel if you are on a time and financial budget. To see the best of what places have to offer saves time and money. I highly recommend anyone to do this trip if you want to experience something different!!
Review submitted 20 Sep 2017
Latest blog posts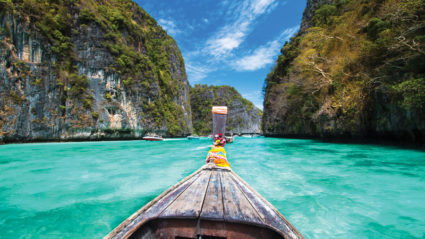 Sep 16, 2017
---
From the jungles of Central America to the beaches of Southeast Asia, here's where...
Sep 13, 2017
---
From the window you see villagers herding yaks in valleys and gaze at the craggy...
Our travel styles