Please note that this offer may not be available in your region, please view the full terms & conditions for a list of valid countries
It's one of the universal laws of nature that time speeds up on a holiday – annual leave in particular. Weeks can pass in the blink of an eye, making time-off a precious (and fleeting) resource. So this year, when you wave goodbye to work, will you A) stay home for two weeks and re-watch all seven seasons of the West Wing? Or B) head out into the world and see something extraordinary? 
Intrepid's small group style means you'll stay under the radar, travel the local way, eat the local way and sleep the local way. With your accommodation taken care of, a comprehensive booking team to handle all your flights, insurance and transfers, plus real local leaders giving you a grassroots edge in over 100 countries around the world, we make adventure look easy.
Small groups. Big adventures. That's the Intrepid edge. 
To kickstart your travel dreams we're also offering a 10% discount.
Ways to book and booking services
We've tried to make it as easy as possible to book an Intrepid group tour. 
Member Advantage members can use any of the following:
1. Browse our
home page
, find a trip you like and click the big 'Book Now' button and quote your promo code to do it all online
2. Give us a call on 1300 458 437 to chat to an adventure specialist in real time 
3. Send us an
email
with your enquiry and one of our adventure specialist will be in touch
Our booking team can also find the perfect flights to synch with your trip, lock in travel insurance and airport transfers, organise extra accommodation, visas and anything else you might need.
  Featured Trips
Travel from historic Hanoi to modern Ho Chi Minh City. Tour down the Mekong, visit...
View Trip
Join this all-encompassing Intrepid small group adventure from eccentric Baku, to the...
View Trip
  Inspirational Stories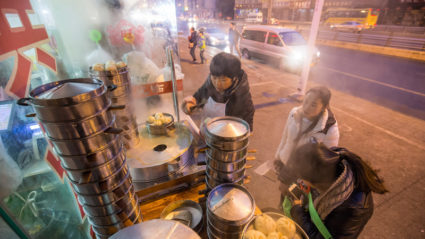 Sep 18, 2017
---
One of the most popular forms of traditional Chinese food, everywhere from...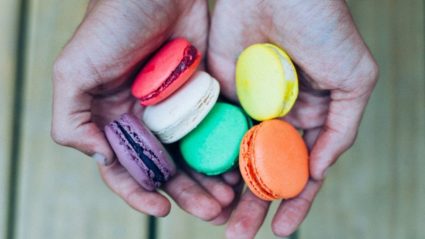 Sep 10, 2017
---
While Europe is known for its ancient cultures, colourful architecture and bloody...
Need more inspiration?
Inspiration comes in many forms, mostly enewsletters and travel brochures.
Why wouldn't you sign up to hear from the well travelled bunch at Intrepid Travel? For the latest stories and offers, 
subscribe
to our weekly enewsletter.
Our travel brochures for 2015 provide destination inspiration, each packed cover to cover with brand new trips, classic tours and intrepid adventures into the big unknown. View our
brochures
online or request your copy and we'll pop it in the post.