It's one of the great tragedies that the spice-filled splendour of Indian and Sri Lankan cuisine, which draws inspiration from dozens of ethnic subcultures and centuries of history, has been sold to the western world as simply 'One butter chicken, one lamb Rogan Josh and three garlic naan.' But not on this trip. Taste fresh paratha bread fried in ghee, tamarind chutney and vegetable pickle, onion bhaji from a Delhi street stall, home-cooked Rajasthan curry and real Sri Lankan tea, picked straight from the plantation. Butter chicken will never be the same again. 
Our food trips in India & Sri Lanka
Latest posts on food travel in India & Sri Lanka
Aug 31, 2017
---
Music is playing, people are walking and praying, and the atmosphere is festive...
Jul 04, 2017
---
Beat the post-holiday blues by recreating your travels in your own kitchen.
Mar 02, 2017
---
With a year-round tropical climate, awe-inspiring views and fresher than fresh...
Recipes for India & Sri Lanka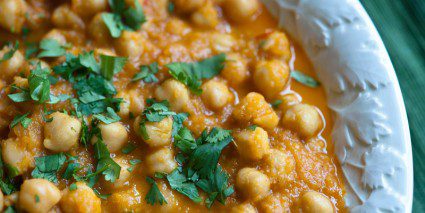 Mar 04, 2015
---
Chana Bhatura is one of northern India's favourite comfort foods. It's basically a...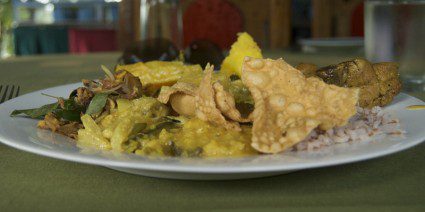 Nov 19, 2014
---
Rice and curry is the king of Sri Lankan cuisine. There's a slew of variations...