North Korea
Forget what you think you know about North Korea – discover a country full of beautiful landscapes and incredible experiences.
Look beyond the traditional images of Communist propaganda and Soviet architecture for a mind- and eye-opening travel experience to North Korea. Be one of the few to discover the real life behind the tightly controlled borders of this isolated nation.
Our North Korea trips
Travel around the Democratic People's Republic of Korea, its capital of Pyongyang and...
Travel lightly with Intrepid. We've offset the main sources of carbon emissions from this trip on your behalf, including transport, accommodation & waste.
Read more
Articles on North Korea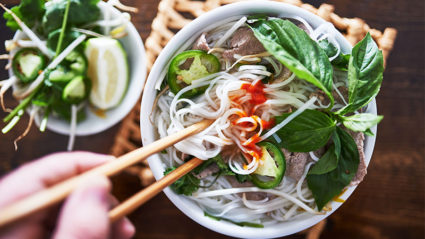 North Korea travel highlights
DMZ
Understand the standoff between north and south at the demilitarised zone
Manphok Valley, North Korea
Discover North Korea's beauty in the 'valley of ten thousand falls'
Pyongyang Metro
Ride the world's deepest metro alongside the locals while patriotic music fills the air
North Korea holiday information
Best time to visit North Korea
Geography and environment
Culinary Delicacies of DPR Korea
North Korea travel FAQs
Responsible Travel
Intrepid is committed to travelling in a way that is respectful of local people, their culture, local economies and the environment. It's important to remember that what may be acceptable behaviour, dress and language in your own country, may not be appropriate in another. Please keep this in mind while travelling.
Top responsible travel tips for DPR Korea
Be considerate of DPR Korea's customs, traditions, religion and culture.
Dress modestly and respectfully. Shoulders to knees should be covered, especially when entering places of worship, memorial halls and special day celebrations.
For sanitation reasons, try to avoid tap water. Fill a reusable water bottle or canteen with filtered water.
Always dispose of litter thoughtfully, including cigarette butts.
When bargaining at markets, stay calm, be reasonable and keep a smile on your face. It's meant to be fun!
Learn some local language and don't be afraid to use it - simple greetings will help break the ice.
Shop for locally made products. Supporting local artisans helps keep traditional crafts alive.
Refrain from supporting businesses that exploit or abuse endangered animals.
Please ask and receive permission before taking photos of people, including children. No photos of military personnel.
If you would like to give a gift when on community visits, speak to your leader to find out what, if anything, is appropriate.
Government regulations to be aware of when visiting DPRKorea
All visitors must respect the laws of DPRK and keep to the rules during their stay. You must not do anything that will be detrimental to tourist activities or the government. The country takes it's image very seriously. Avoid political talk and actions, and negative comments about the country or its people. The government can and will apply the law strongly to anyone that they consider having violated these rules, regardless of their nationality.
Photography around the country is permitted, but images must not bring the country into disrepute. All cameras, mobile phones and laptop computers are subject to search by customs – all images and videos will be inspected. Please be aware of the contents documents or files on devices – especially very personal images, videos or documents – and be sure they will not cause problems at customs or go against the law.