Albania
If you think you know Albania, think again
This addictive country has a myriad of faces. In the rugged north, the Alps are so fierce they're 'accursed', while the south enjoys one of the least known and most beautiful coastlines in all of Europe. Tirana is filled with craziness, from its traffic to its nightlife, but on its doorstep are mosques, citadels, Ottoman architecture and a stunning dose of medieval Balkans. The real surprise of Albania is the people. Their warmth to strangers is infectious and you're bound to find yourself swapping stories over a glass of raki or three.
1,000 holidays, 120 countries 20% OFF everything
Get 20% OFF all trips when you travel before 31 March 2018. Hurry - offer only available until midnight on 25th September 2017.
Terms & Conditions
Our Albania trips
Travel lightly with Intrepid. We've offset the main sources of carbon emissions from this trip on your behalf, including transport, accommodation & waste.
Read more
Albania tour reviews
Our Albania trips score an average of 4.63 out of 5 based on 24 reviews in the last year.
Graeme & Carla Rix
If you are looking for a trip 12 or less people and you are light minded, look at Intrepid 👍🏻
Review submitted 21 Sep 2017
Michelle Da silva
This trip was a great mix of locations that are less touristic (Bulgaria, Macedonia and Albania) and locations that have been touched by tourism (Montenegro and Croatia). The time spent in each city was good and highly recommend this trip to get a true balkans experience!
Review submitted 20 Sep 2017
Articles on Albania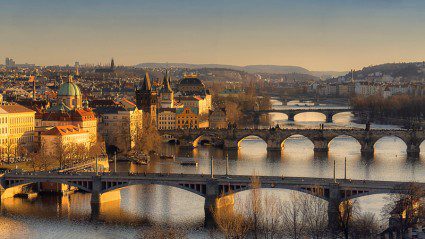 Albania travel highlights
Berat
Wander through Berat - the 'City of a Thousand Windows'
Tirana
Admire exquisite frescoes in Tirana's Et'hem Bey Mosque
Gjirokastra
Explore Gjirokastra's 17th-century bazaar
Albania holiday information
Best time to visit Albania
Geography and environment
Albania travel FAQs
Responsible Travel
Intrepid is committed to travelling in a way that is respectful of local people, their culture, local economies and the environment. It's important to remember that what may be acceptable behaviour, dress and language in your own country, may not be appropriate in another. Please keep this in mind while travelling.
Top responsible travel tips for Albania
Be considerate of Albania's customs, traditions, religion and culture.
For environmental reasons, try to avoid buying bottled water. Instead, fill a reusable water bottle or canteen with filtered water.
Always dispose of litter thoughtfully, including cigarette butts.
When bargaining at markets, stay calm, be reasonable and keep a smile on your face. It's meant to be fun!
Learn some local language and don't be afraid to use it - simple greetings will help break the ice.
Shop for locally made products. Supporting local artisans helps keep traditional crafts alive.
Please ask and receive permission before taking photos of people, including children.
When on community visits or homestays, refrain from giving gifts or money to locals.