Technology has changed the way we live our day-to-day lives and (for worse or for better) it's also changing the way we travel…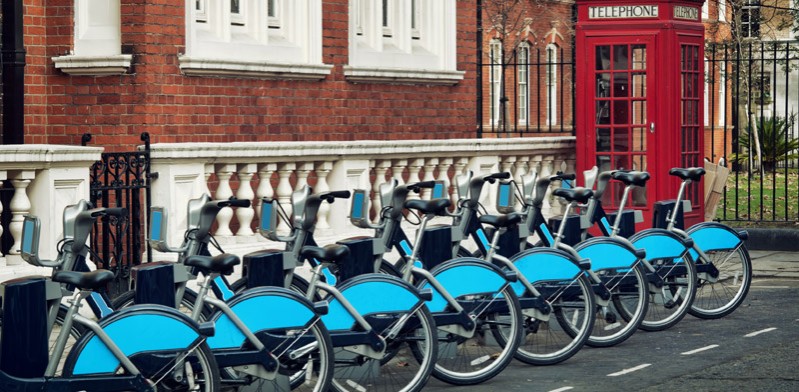 You're probably thinking, "London by bike? Are you mad?" Not quite, but to explain why this is a golden travel experience, perhaps we should clarify. Fortunately for cycling enthusiasts who don't have time to muster up the courage to tear through the streets on two wheels, London has some superb cycling opportunities if you're willing to go just a little further than the downtown core.
A quick 20-minute train jaunt will take you further down the Thames to the London Borough of Richmond, home to some truly lovely cycling trails in Richmond Park and along the Thames to Hampton Court Palace. The former residence of King Henry VIII, Hampton Court Palace is a magnificent place to visit, and even more enchanting when arriving by bicycle.