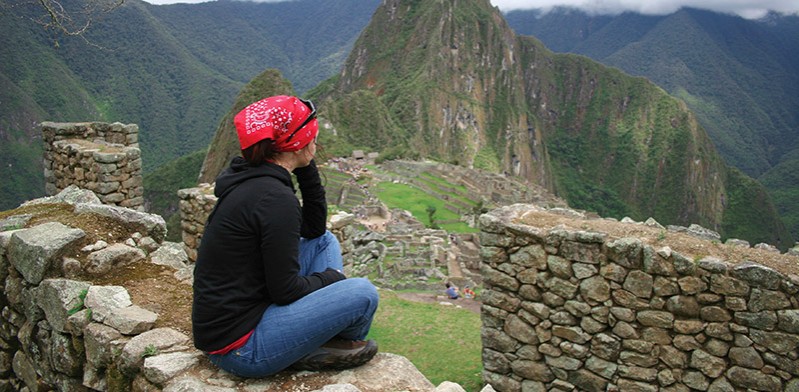 You've decided that Peru and its famous Inca Trail is at the top of your travel wish list, but how do you make it happen? Is it within reach for an inexperienced hiker and what should you know before you go?
MatadorU student Leora Novick shares valuable tips to read before planning this popular trek to Machu Picchu…
The Lost City of the Incas was an immediate best-seller upon publication in 1948 and its author, Hiram Bingham, is credited with bringing Machu Picchu to the attention of the world. He was absolutely thrilled to rediscover the Inca city on 24 July, 1911, and one hundred years on the marvelous Machu Picchu holds just as much fascination, as Susie Elwood explains…
"It was one of those take-your-breath-away travel moments – trudging along the Inca Trail for days, then reaching the Sun Gate in time to see the light of day illuminate Machu Picchu. I've seen pyramids, the Great Wall, Angkor Wat and other iconic sites, but there is something about this place that is much more riveting.
Every day Machu Picchu attracts adventurers, archaeologists, photographers and intrigued travellers to view the amazing Inca city. Many will make the challenging trek to this New 7 Wonders of the World, but although Lisa Rollinson took the easier route she was still overcome by the legendary site…
"I had heard tales about the mystique of Machu Picchu and dreamed of visiting the ancient ruins since I was young. I had seen pictures and read books, but finally the time came for me to jump on a plane and visit this man-made wonder for myself.