Morocco has set the scene for many great movies, even though you might not have realised while you were watching. The destination is rarely the star of the show, and the same goes for some local personalities, as Intrepid's Mandy Morrissey discovered…
"Ait Ben Haddou is a lovely old town in Morocco with a picturesque Kasbah dating back to the 700s. Although now only inhabited by a handful of families, the local Kasbah and Ait Ben Haddou have starred in a number of films in recent times, including The Mummy, Gladiator, Alexander, Kundun and classics such as Lawrence of Arabia and The Jewel of the Nile. But what made the town more interesting for us was getting a chance to meet 'Action Couscous'.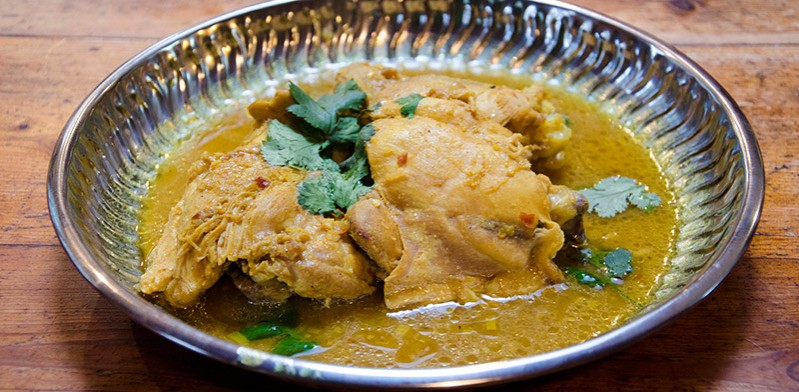 If you saw Dani Venn on Masterchef Australia a few years back, then you know that she has an insatiable appetite for Asian cuisine and a very infectious giggle! We're thrilled that Dani has joined our Intrepid Foodies team and she's just back from Thailand with a recipe that will have you craving your own Food Adventure…
"Lately I have been very busy working in Thailand, eating my body weight in new culinary discoveries, snapping photographs like a woman possessed at every produce market conceivable (even one that is built quite inconveniently on top of a railway track!) and learning the fine art of Thai cooking. I know what you're thinking, that's not "work". You see I was very lucky to be invited to take part in one of Intrepid Travel's new range of epic Food Adventures that are designed for travellers who want to immerse themselves in the exotic flavours of their chosen destination by unearthing hidden eateries, local hot spots and to sample loads of tasty delicacies. Now who amongst you wouldn't want to do that?
When Intrepid's Eliza Anderson headed to Vietnam to get a firsthand taste of our new Food Adventures she expected to completely indulge in all the flavours of this fascinating country. But never did she anticipate discovering cures for everthing from dull skin to an upset tummy…
"I was there to cook, but suddenly I had a higher purpose. It seems food isn't my enemy, but my knight in shining armour. According to the Vietnamese, there is a herb to cure any aliment or vanish any beauty flaw. I was sold! It's easy in the West to view food as your adversary, but for people in Vietnam, food isn't just about flavour, it truly feeds their soul and fuels their lives.