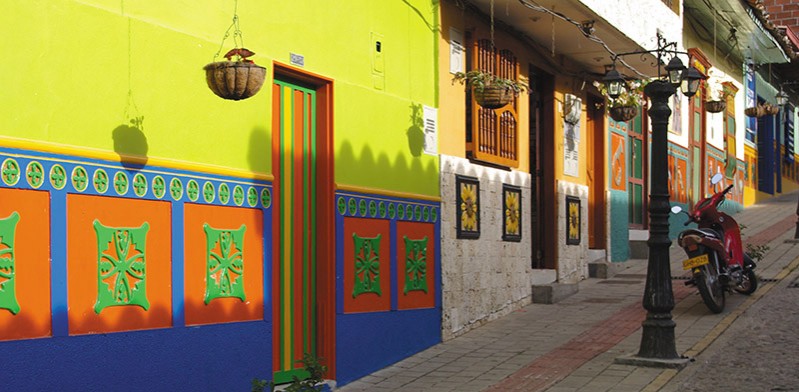 Travel to Colombia and you're sure to come back talking of the country's stupendous beauty.
It's the only South American nation with access to both Caribbean and Pacific coastlines, contains sectors of both the Amazon and Andes, and is said to pack in higher levels of biodiversity per square kilometre than any other country. Add into the mix its stately Spanish architecture, a temperate year-round climate and the infectious local exuberance for living life, and you have a country that despite its previous hardships is a place that's unrivalled.
With a reputation for being bad, mad and potentially dangerous, Colombia isn't high on most people's travel agenda. However, look beyond the scuttlebutt and you'll discover a country brimming with life, music and welcoming locals. Cassie Harrex took the road less travelled to this fascinating country and discovered one of South America's best-kept secrets…
"I had heard the rumours, I'd read the facts, I thought I was prepared. I couldn't have been more wrong. After two weeks of travelling over emerald mountains and dancing until my feet ached, Colombia had me completely hooked. Instead of conflict, I'd been swept into a world of festivals, colour and incredibly friendly locals. What's more, I hadn't encountered any of the sinister problems my friends had warned me about. In fact, I could not have felt more looked after; Colombia had certainly been treating me well.
One of the fun things about facing another year is the worldwide celebration that comes with clicking over the calendar. Intrepid Express reader Marc Voordeckers was in Colombia to see in the New Year and it turned out to be a jewel of a night…
"Myself and a Canadian friend flew into Bogota on New Years Eve with the intention to join an overland tour around South America a few days later. Thinking that we shouldn't have any problems in joining the festivities in a Latin American country, we set out from our hotel in the evening, looking for a party. Strangely the city centre was absolutely deserted and most pubs and restaurants closed.