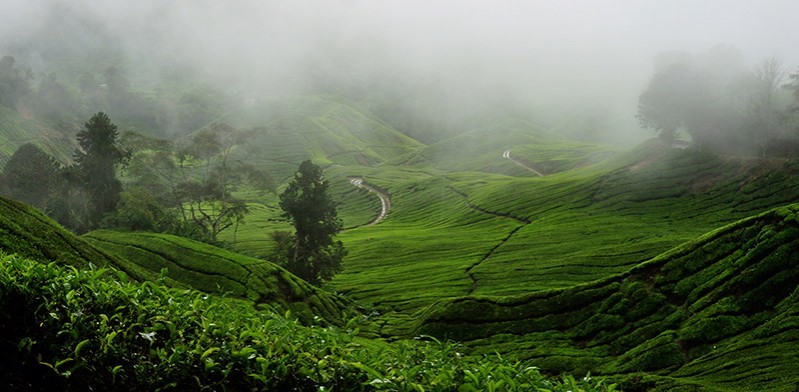 Diverse: it's a great word to describe Malaysia. A melting-pot of cultures, a land of contrasts and a kaleidoscope of colours. From its urban skyscrapers to welcoming villages, it's a country that never ceases to amaze and delight, as Intrepid's Chotie Moloney discovers…
"A sea of green. As far as my eyes could take in. Cool, fresh, life sustaining; green.
As I gazed at the surrounding hills, the expanse of land appeared like an intricately woven pattern, linking the acres of textured green landscape before me. Hard to believe I was still in Malaysia. Was it really only 24 hours ago that I was melting in the humidity of Kuala Lumpur, reaching for my next lime juice with sugar and ice?