The general consensus is that ancient Greek historians compiled the original list of the 7 Wonders of the Ancient World, and of that list the only surviving man-made wonders are the Pyramids of Egypt.
The Great Pyramids narrowly missed making the New 7 Wonders list, but now standing tall amongst the top 7 is Petra's 42-metre-high Hellenistic temple facade. These wonders had been on the must-see list of Express reader Rachael Wellington for too long, so finally the opportunity arose to explore them firsthand…
"On a recent trip to the Middle East, I was able to visit to visit both the Pyramids and Sphinx in Egypt and the remarkable Palace Tombs of Petra in Jordan – wonders of the world that had been on my to-do list for way too long!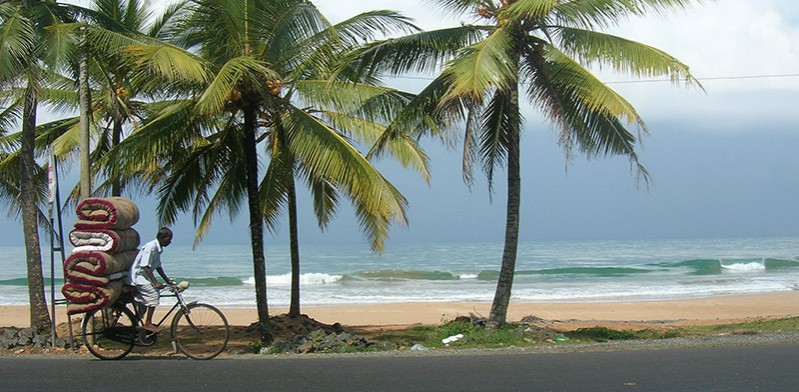 With its heritage of British occupation, Intrepid's Melissa Cannon never expected Sri Lanka to have such difficult-to-pronounce place names – but how wrong she was…
"The first challenge I encountered on our Circle Sri Lanka trip was at Panduwasnuwara, a ruined palace we explored en route to the fort of Yapahuwa, where the lion perched at the top of the ornamental staircase features on the 10 rupee note.
Tongue-twisting names such as Anuradhapura, Polonnaruwa and the ancient fortress of Sigiriya are some of the ancient city ruins that comprise Sri Lanka's cultural triangle.
In a country where our pronunciation and tone of the word "ma" could mean we are saying mother, hemp, horse or even swearing, it's no wonder we try to speak Mandarin in China with some trepidation. But giving it a go is all part of the fun and as Intrepid's Rachel Wasser knows well, when all else fails, laughs prevail…
"One of the cities we visit on our Silk Road trip from Beijing to Kashgar, through the Xinjiang province in northwest China, is called Jiayuguan. Travellers in my groups often find it hard to get their tongues around this name. I don't know if people can't say Jiayuguan, or find it difficult to remember, but I pride myself on my Mandarin pronunciation skills and still when I say it to a local, they have no idea what I am talking about!