"We need laws to ban people from taking elephants on the roads throughout Thailand" says Soraida Salwala, Founder of Friends of the Asian Elephant (FAE).
Elephants may be seen as a symbol of Thailand, but little is being officially done to protect them. Their numbers have declined significantly in recent years particularly with loss of their habitat. Soraida is using the recent 21st anniversary of the founding of FAE as an opportunity to draw attention to the need for much greater protection for these majestic animals.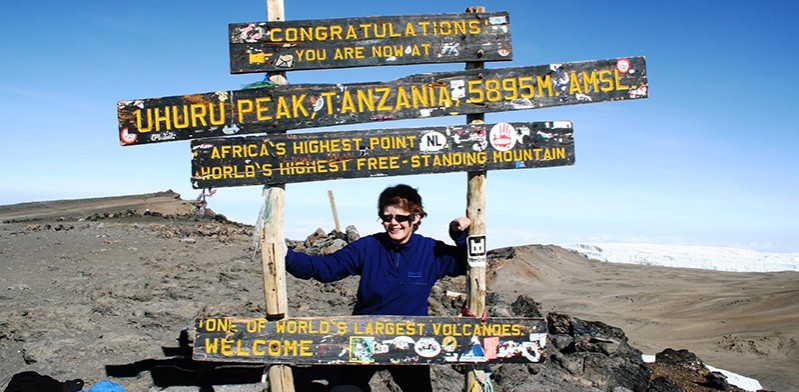 Climbing Mt Kilimanjaro is one of life's great challenges and even when you're oxygen starved on the highest mountain in Africa you can apply the fourth rule of success and 'have fun'…
"They say it's all in the journey, not the destination, but when you talk to people about climbing Mt Kilimanjaro, they ask: how high is it? (5895 metres or 19,340 feet). Did you make it to the summit? (Yes).  Did you get altitude sickness?  (Moderately). What was the view like? (Great). But they don't ask much about the journey and what it was like during the walking before and after the summit.  So let me tell you… it was fabulous!