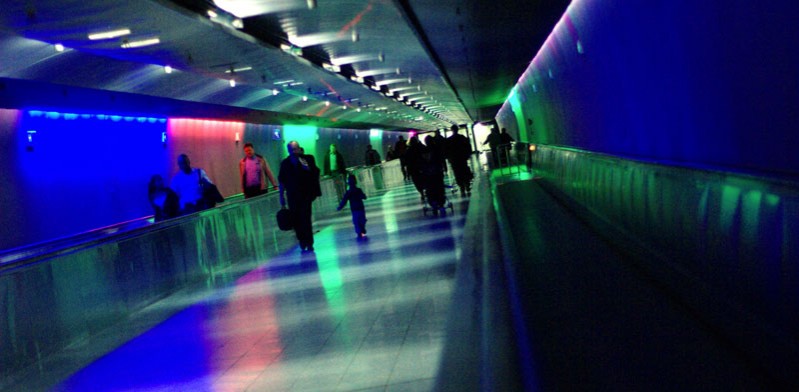 Being stranded at an airport is like being stuck on a city's front doorstep. A doorstep that's normally full of uninspiring fast food, uncomfortable chairs and awkward body searches. But before you curl up on the welcome mat and wait it out, Intrepid's Adam Slater has come up with some handy tips for surviving the ultimate travel purgatory – the airport layover…
Tip 1 – Repack your bags
OK, this suggestion might seem rather hellish at first, but hear us out. We're not saying you need to scatter your dirty underwear all over the boarding gate lounge, but a quick repack can make the next leg of your journey just a little bit more manageable. Heading for a change in climate? Time to take out that warm jacket for when you arrive. Where are your headphones? Could you find them in a dark aircraft cabin when the baby in front of you starts screaming? What about your passport? You're going to need to be able to find that when, after said baby has kept you up all night, you suddenly find yourself in a foreign passport control. We might sound like your mother here, but an efficient packing strategy can stop you being 'that guy' who accidently threw his boarding pass in the bin with his packet of corn-chips.