Amidst all the colour, chaos and confusion, how do you manage to take a good festival photograph? That's where a world-renowned photographer like Steve Davey can help you with some valuable tips…
"Festivals are fun. Even solemn events are incredible times to meet local people and see your destination when it is at its most characteristic. Visit Pamplona outside of San Fermines and it's a drab industrial town. Visit during fiesta and it comes alive in a riot of colour, exuberance and sangria! Similarly, visit any of India's great religious festivals and you'll get an insight into the real nature and beliefs of the people and their culture.
Festivals can be tough to photograph successfully, but here are a few simple rules to help you to get the most out of the experience…
Ever wondered if your small donation could really help the drought-affected people of East Africa? The situation might seem insurmountable, but after receiving this inspiring email from Intrepid Foundation donor Leonie Shanahan, we did the sums and you'd be surprised what a big difference you can make…
"I was travelling through New South Wales giving talks about my Edible School Gardens work and between towns I was trying to think what I could do to help East Africa. I find the whole situation so upsetting and it's like no one really cares. Then it just occured to me – why not donate all the money from my book sales on that night to the Intrepid East Africa Drought Appeal.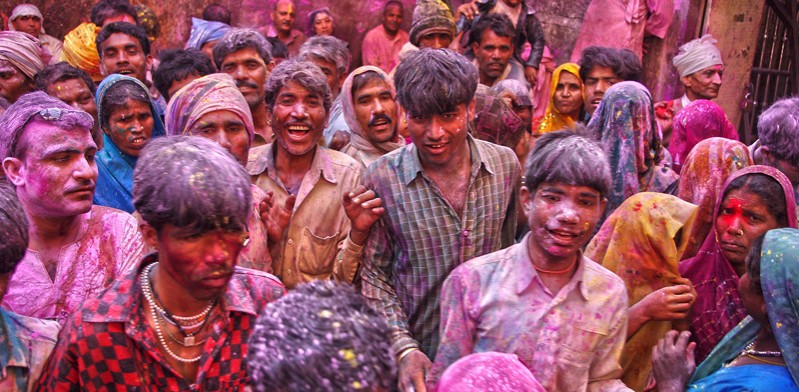 If the sign of a good festival is how messy you get, then Holi in northern India and Nepal must rate as one of the best. To welcome in spring the Festival of Colours falls around the March full moon and runs for 3 days. The festival finale is an all-in paint fight. This is supposed to last a day, but as Tania Paschen discovered, be prepared to be doused in all colours of the rainbow for a week…
"Blonde hair and red powder are never a good mix, and three days after Holi in Kathmandu my shampoo supplies had run dry and my hair was still an attractive pink hue.