If your Top 10 includes the world's best off-the-beaten-track destinations, then you'll understand why Southern Adventure – La Paz to Rio has made Intrepid's list. As Intrepid Express reader Paul McMahon explains, Bolivia is one of those seeing-is-believing experiences…
"An enjoyable tingly feeling rises through my body as we begin to ascend above 3000m, altitude sickness can't be that bad? Soon before us are the plains of the Uyuni salt lake and before I know it the landscape begins to distort size and matter. It is not until the random appearance of a small island filled with cacti that images are re-established on this bumpy ride.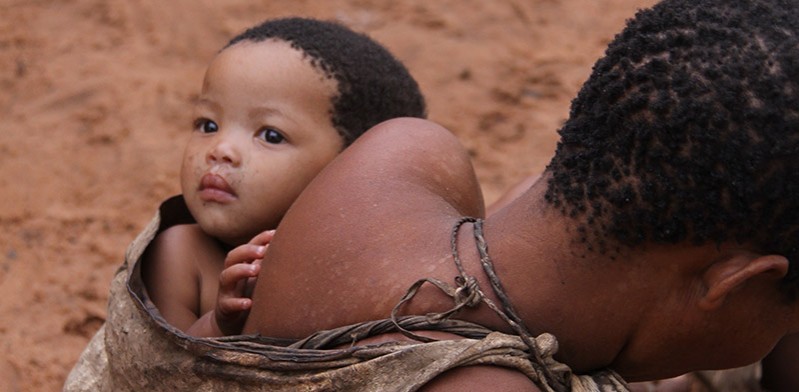 Tracking with the San Bushmen in Namibia is on Intrepid's Top 10 Real Life Experiences list. Which is no surprise when you read great travel tales like this one from Intrepid's Jo Edgely…
"Have you ever seen the movie The Gods Must Be Crazy or read Wilbur Smith's Blue Horizons? If so you will be a little familiar with the amazing San Bushman. The once nomadic tribe now mainly live in and around the Kalahari Desert, but originally the San used the whole of southern Africa as their hunting ground.
The San stole my heart with their friendly welcoming nature and amazing sense of humour. The sound of them talking in 'clicks' was something I really did think was fictional before I heard it with my own ears.
Some of the richest real life experiences revolve around food, and where better than Cambodia to combine flavourful local experiences with exotic regional dishes.
Cambodian cuisine is often described as a mixture of Thai and Vietnamese – but don't tell that to a Cambodian. They believe their cuisine is in a class of its own, and they're right!
Highlighting the delicious delights of Cambodian cuisine is non-profit organisation Friends-International. We are thrilled to announce the launch of their second cookbook From Spiders To Water Lilies, now available on-line. It features over 160 pages of mouth-watering traditional recipes, (one of which we share with you here), plus exquisite photography and inspiring stories from one of Asia's most fascinating countries.